Thinking about a Family Riding Holiday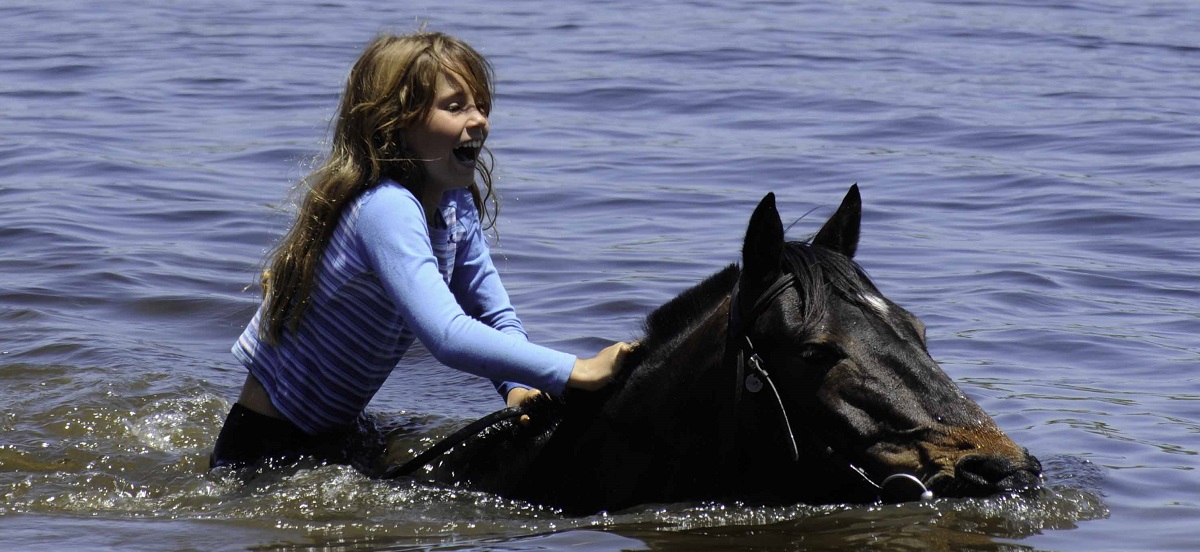 A riding trip makes a wonderful family holiday - something the generations can enjoy together - and whether you are looking to ride all day or for a combination of action, variety and flexibility, we can arrange your perfect trip.

Staying in one place or riding place-to-place..? A one-base stay is often the answer for a mixed family group as riding hours can easily be tailored to suit with other activities organised for less keen, or less able, riders. However several of the 'place to place' rides we offer can also work extremely well.

To decide which type of ride will work best for your family, think carefully about how much riding your childen will really want to do. Will they be keen to ride long hours every day - or is it best to include opt-outs, the chance not to ride, to do other things, or to just ride for a short time, on some days?

Do they love being with and around horses full stop - or does interest vary? Although our own children (all boys, now teenage) enjoy riding, they are not so interested in long, slow hours, however stuning the scenery. Spectacular views just don't provide them with the same refreshing escapism as they do for adults. Their preference would be shorter hours, with faster, more intense riding action, rather than longer, peaceful hours in the saddle. That said, we've witnessed the sense of achievment and 'togetherness' that comes from completing a journey from place-to- place; it can really make its mark and become something they will never forget - even if parts are more arduous than they might choose at the time.... The right guide, a well-organised route and knowing what you are taking on, is vital.

What other activities might your family want? If riding is only part time, or its likely to be hot, a pool can be a godsend, giving everyone a fall back activity during time-out. Game viewing also always adds another level of interest and can make all the difference to the enjoyment of more reluctant riders. Without doubt a riding safari makes one of the best family holiday choices for all ages. You might also want the option to fish, to cycle or for local outings and visits. Obviously its important to know what optional activities might be available - but it also often boils down to the attitude of your hosts' and local guide - and this is where Ride World Wide can really help. We know our holidays, our guides, the areas and horses really well; we know what 'works' for families and we know our operators' personalities. We know how much they put into looking after their guests and its very often that, that will make your family holiday extra special.

Once you've thought through ideas for your own family, let's have a conversation or send an email and we'll run through your 'wish list' and guide you with suggestions.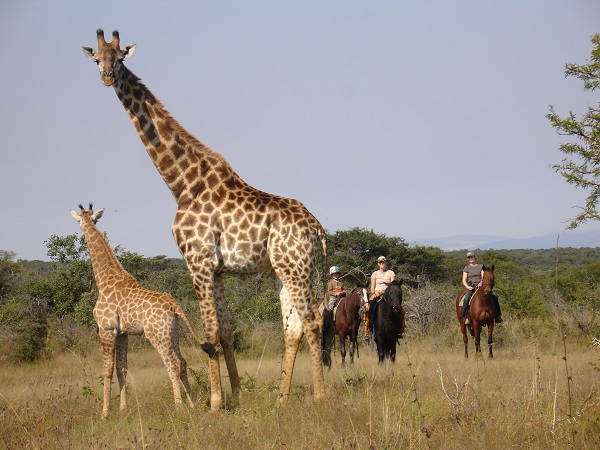 Age limits There is no 'across the board' minimum age to join our riding trips. Age restrictions vary with destination and always depend on the individual. Factors such as size, stamina and riding ability, as well as group numbers, all have a bearing.

Ride organisers always try to be flexible but some are restricted by insurance cover (to ride in an area with 'big' game, there may be an insurer imposed minimum age limit). They may also be limited by the horses available - many do not have children's ponies in which case all guests need to be comfortable riding a horse over about 14.2hh.

From your side, as well as riding ability, its important to consider things like travel and transfer times, as well as the social side in deciding if a particular trip will suit. Remember too, that if you plan to join a standard ride on which there will be other guests, there'll be less overall flexibility than if you book a private ride for your own group. Often the latter doesn't cost much more and will allow you far more choice in what you do, when.
Private rides Many of our set itineraries can be adjusted for groups and we're always happy to custom-make family itineraries on request. This can include cutting riding hours, tailoring travel arrangments, making special meal arrangements, providing babysitters or additional guides for children if necessary. Almost all of our rides can be adapted to suit a private family group so if you have somewhere in mind, please don't hesitate to ask.

We can also organize itineraries to combine riding with other activities - cycling, fishing, walking, kayaking or time to enjoy the beach. If there are non-riders in your family, this can work well too. Or why not add a little to the educational aspect, by adding a short city visit or a few days sightseeing before or after? My own view is that with children variety - mixing it up, being flexible and ensuring there's something for everyone - is key.

There really are lots of possibilities so take the plunge, link up with friends and book an action packed week of family fun. Or let us design the perfect trip to celebrate your special occasion and make memories that will last forever!

Top Family Holiday Ideas

Looking for inspiration for a family holiday? Read this article on a family summer holiday in the Gredos in Spain, featured in Country Life Magazine a few years ago: Country Life; Taking up the reins in Spain
And here are some of our other favourites:
Italy, Santa Cristina, Tuscany:
We love Santa Cristina for mixed family groups. Dates can be organised to suit and its relaxed, friendly and informal. You can ride, swim, cycle, play tennis or golf, enjoy a burst of culture (or a spot of shopping) in Orvieto & Sorano, try water sports at Lake Bolsena, then wind down over pizza cooked in wood-fired ovens as only the Italians know how. Quality family time. With a choice of accommodation in individual cottages, apartments and en-suite rooms, there's enough flexibility to dip in and out and keep your own space too. Perfect for multi generational family gatherings! 3 to 8 nights and tailored programmes on request. Riders & non-riders all welcome. Please get in touch for example itineraries.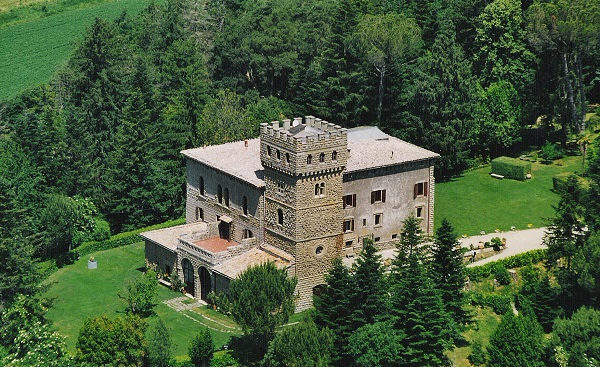 South Africa, Horizon Adventures & The Ants Lodges:
South Africa is a top spot for family travel and the additional excitement of seeing game always adds something extra special to a riding holiday, particularly for children. These 'bush homes' in South Africa are THE experts when it comes to families. Hidden on the Waterberg plateau, a UNESCO biosphere reserve often called South Africa's 'best kept secret', they are an easy drive from Johannesburg (itself a direct, overnight flight from London) in an area that is malaria free. Completely flexible in arrival and departure dates, you can visit for anything from 3 to 10 nights or more, making them a holiday destination in their own right or somewhere to include in a longer trip to South Africa. Riders & non-riders are very welcome, there's a choice of activities, a choice of accommodation, a choice of horses, a choice of food and a choice of virtually everything else! Flexibility, fun and the art of bending-over-backwards are the key to their success. Definitely hard to beat. Ask us for example itineraries
Kenya, Sosian & Borana lodges:
Equally expert in 'family' are Sosian and Borana Lodges in Kenya, our No 1 'bush and beach' destination. Like our other family favourites, Sosian and Borana are privately owned and are all about flexibility, providing fun, adventure and 'R&R' for all - and with their highly personal service they always get the measure just right. Rounding off a safari with a few days on the coast, where the active can swim, snorkel, waterski, fish, paddle-board, kayak and others in need of a rest, can sit back, watch and enjoy peace and quiet, is the way to a totally magical family holiday. Definitely one of our family's best ever holidays!

Wyoming, USA, The Bitterroot Ranch:
A family ranch stay in the USA is high on many wish lists and for us The Bitterroot in Wyoming is a really good choice. Hidden at the head of a remote valley in the Absaroka Mountains, it adjoins miles of untouched National Forest. Flower scattered meadows under Wyoming's big sky; the gushing Wind River, snow capped peaks on every horizon. Learn to fish, sort cattle or head off with pack horses to camp in the hills. Watch a hundred happy horses canter home at night, walk the llamas, square dance or visit the rodeo in town. Staying in cozy log cabins, its back-to-basics family fun away from the intrusion of screens and machines. 7 nights full board from $2915 US per adult / $2185 US per child (under 16)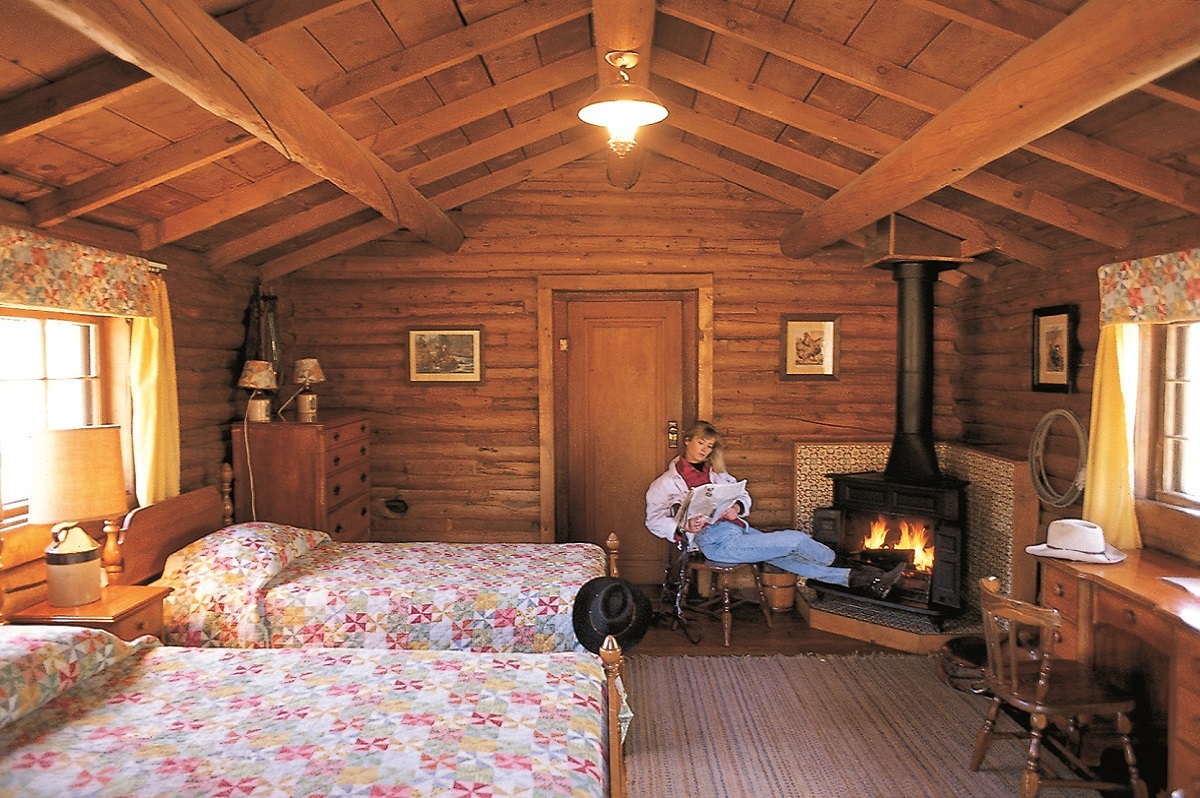 Argentina, Estancia Los Potreros and Estancia La Rosita
Los Potereros and La Rosita are in different provinces of northern Argentina and both offer a South American holiday that is run along similar lines to our favourite African safari lodges - a stay at a comfortable, privately owned property that has attentive, personal and family flexible service at its heart. This time, the emphasis is on all the wonderful things that make the Argentine gaucho culture so special. Both estancias have a string of lovely horses for exploring; they offer the chance to join gauchos in their day to day activities, working and tending cattle, rounding up horses, learning to lasso. You can learn to play polo, swim, try a cooking or tango lesson, enjoy wine tasting and gather for delicious dinners made from home grown, organic fare. One very special aspect is that both estancias are available to block-book privately for small groups - Los Potreros for a group of just 6, La Rosita for 8 (or less at higher rates) - making them the perfect option for a family celebration or special family holiday. We dream of booking an estancia privately with family and friends, watching our children having enormous fun riding with the gauchos, and stopping for a couple of nights in cosmopolitan Buenos Aires on the way out or back...

The rides above are just a few of the options we offer - but there are plenty of others to choose from. For place-to-place rides, we love the Italian family friendly welcome in Sicily; riding in Romania is a wonderful way to experience a different culture, enjoy superb open riding country and the charm of a bygone age; our village-to-village rides in France's Dordogne & Gironde & the Basque Pyrenees are easy to get to from the UK, one of the best possible ways to really get to know France and ideal for small groups and the Sierra Nevada and Gredos rides in Spain are both super family adventures.

Ideas are too numerous to list but if you'd like a holiday where you won't be left sitting around wondering where to go or what to do next, where you won't be juggling children's opposing ideas of the best way to spend the day but where you'll DO something, SEE something, LEARN something but above all ENJOY something together, we can certainly help. Message us now to talk about your ideas and for latst dates, prices and availability.

Do something together and make magical family memories!