South Africa ~ Ants Nest and Ants Hill
Ant's Nest and its sister lodge Ant's Hill are situated in the Waterberg range of South Africa's Limpopo province about a 3 hour drive north of Johannesburg and an hour from the Botswana border. They are small, owner run safari lodges set in their own private game and nature reserve offering a wonderfully personal, all-round experience of the African bush. Game includes rhino, buffalo, giraffe, sable, eland, wildebeest, zebra and more; activities include riding, walking and game drives; you can also visit neighbouring properties to game drive in Big 5 reserves, to fish in nearby rivers, to visit the local school and village or take time out to relax by the pool or for an expert massage. The lodges can be booked as an indivual or reserved exclusively as a private group and the atmosphere is always relaxed and welcoming. If you are a couple, a small group of friends or a family looking for a holiday where activities and itineraries can be tailored to suit, where everyone from the fittest to those most in need of a rest will be personally catered for, where you will be welcomed as friends but also extremely well looked after, you will be hard pushed to find anything better.

Stays at Ants Nest or Ants Hill can be arranged for between 2 and 14 nights on request year round.




SUMMARY
Riding: tailored to suit
Horses: locally and farm bred, TB, TB cross, South African Boerperd crosses.
Pace: moderate/variable (tailored to suit).
Riding ability: all standards from novice to experienced; children welcome.
Weight limit: 120kgs (about 18st 7lbs) but please call us to discuss if you are over 95kgs (about 15 st).
Accommodation: luxury private game lodge.
Group size: the lodges sleep a maximum of 12 / 16; split into smaller groups to ride.
Season: year round.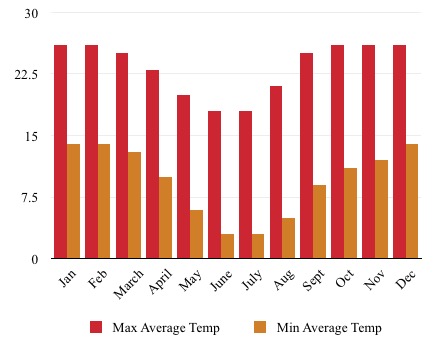 HORSES & RIDING
Horses: The horses include TB and TB crosses of up to about 16hh, as well as several local South African crossbreeds and ponies that are ideal for children or less experienced adults to ride. All have been carefully selected for their temperament, aptitude and ability. Saddles are Maclellan style (a comfortable cross between a Western and English saddle). Grooms look after the horses and prepare them for you each day.

Hours: Riding hours are very flexible and can be varied to suit.

Pace and experience required: Riders of all standards can be catered for with mixed groups split so that some can enjoy a slow, gentle ride and others longer and faster rides.
ACCOMMODATION
The original homestead at Ant's Nest has been transformed into a comfortable and stylish lodge sleeping up to 12 guests with furniture that has been hand made from local timber and four poster beds in most rooms. There is a comfortable sitting and dining room with open fireplace, a swimming pool (heated in winter) built of local stone and a covered veranda running along the front of the house where meals are often enjoyed as game comes to graze close by.

Ant's Hill is a 16 bed lodge, spectacularly situated on the edge of a hill with lovely views across the Waterberg. Built of traditional stone and thatch it is a stunning and well thought out bush home. The lodge includes two family 'cottages' one with double & triple bedroom with en-suite bathrooms, an open veranda, dining room and small plunge pool, two further individual 'cottages' each with en-suite bedroom and large veranda and a lovely upstairs bedroom with en-suite bathroom and fabulous views. There is also a comfortable sitting and dining room with open fireplace, a bar area and heated swimming pool.
RATES & DATES
Rates 2019

Rates are seasonal, depend on numbers and are calculated on a per night basis. They also vary with the type of room booked (Superior Deluxe, Delux or Standard)

Rates below are valid to 15th December 2018 to 9th January 2020
High season: 15 December to 8th January; 10th February to 30th April; 1st to 9th June;11th July to 31st October;
15th December to 9th January 2020
Low season: 9th January to 9th February; 1st to 31st May; 10th June to 10th July; 1st November to 14th December

High season - Superior Deluxe room 8450 Rand, Deluxe room 7750 Rand; Standard room 6000 Rand
Low season - Superior Deluxe room 7500 Rand, Deluxe room 6400 Rand; Standard room 5200 Rand

Child (under 11yrs) per person per night):
Deluxe room: high season 5300 Rand; low season 4600 Rand;
Standard room: high season 3900 Rand; low season 3125 Rand;

Family Cottage (rate valid up to 5 adults)
High season 32,400 Rand / Low season 28,350 Rand per night
Extra beds (maximum 2 allowed)
Extra bed (child / adult): High season 3000 Rand / Low season 2400 Rand per night

Ant's Hill Superior Cottage, with private pool (rate valid up to 4 adults)
High season 33,800 Rand / Low season 30,500 Rand per night
Extra beds (maximum 2 allowed)
Extra bed (adult / child): High season 3000 Rand / Low season 2400 Rand per night

(Transfer charges on request - approximately 3350 Rand per car taking 2 guests one way from Johannesburg)

Note: A conservancy fee of 250 Rand per adult per day, 150 Rand per child (under 11) per day will be added to all bookings . This is used to fund work to protect and manage game, particularly rhino, on the reserve.

Prices are quoted South African Rand. Payments to us can of course be made in pounds sterling if you wish and we can give you a sterling rate at the time of booking.

Please see ride information sheets for full price details.




Dates 2019





Arranged to suit, year round

Game Census - 1st to 9th June 2019
ITINERARY
Itineraries for a stay at Ant's Nest or Ant's Hill are individually tailored to suit and you are free to choose which of the available activities you do each day. When you arrive your hosts will explain what there is to do and you can discuss your choice of activities with them each day. The following is an example itinerary for a week's stay:
| | |
| --- | --- |
| Day 1 | Arrive Johannesburg and transfer to Ant's Nest / Hill. Lunch and settle in before meeting the horses and an evening ride for a first view of the area. Return to the lodge as the sun sets for dinner and the night. |
| Day 2 | A wake up call and leisurely breakfast, or an early call when the light is best for game viewing and an early morning ride to explore the reserve. Stop for a delicious bush breakfast, then ride back to the lodge by a different route. A siesta by the pool and after tea, a late afternoon ride or evening game drive with spot light. Dinner and overnight at the lodge. |
| Days 3-5 | Three full days at the lodge, with your choice of morning or afternoon rides, game drives or guided walks perhaps stopping for brunch under a shady acacia tree. You might also decide to explore locally, taking a tour of the main farm to visit the school or local village. Nights at the lodge. |
| Day 6 | Breakfast and perhaps an early morning trip to a neighbouring Big 5 reserve for a game drive, returning to Ant's for a delicious barbecue by the pool and siesta. In the afternoon, a ride out to one of the dams, stopping for sundowners and riding back to the lodge at sun set. Dinner and night. |
| Day 7 | Breakfast, an early morning ride or game drive then pack up to transfer to Johannesburg for onward journey. |
| | Contact us at info@rideworldwide.com or on tel: (+44) (0)1837-82544 / 825440 for further information, detailed itineraries, dates and answers to questions |
TRAVEL
The nearest International airport is Johannesburg and transfers to the lodges can be arranged from there for an extra charge. British Airways, South African Airways and Virgin all have direct overnight flights from London to Johannesburg arriving the next morning. For an economy return flight from London budget about £750 to £950 (varies with the season and availability). One way transfers from / to Johannesburg are around £175 per car taking up to 3 guests. Larger vehicles are also available for groups.