Italy ~ Sicily
These rides take place in the north eastern corner of Sicily, with the stables based on the edge of the Madonie National Park. The Madonie is about an hour and a half or so drive east of Palermo, known as the "Dolomites of Sicily". Several itineraries are offered from set dates throughout the season; the Madonie Winter Ride is a progressive circular route through the National Park, starting and ending at the stables with other nights spent in hotels and guesthouses en-route. The Transiciliana Ride takes you from the stables, through the Madonie and Nebrodi National Parks and to Mount Etna National Park, traversing the slopes of the volcano. Once a year a ride co-incides with the Canella pilgrimage which many locals make on horseback; and in summer months rides are based at accommodation with swimming pools (one or two locations during the week), riding out in the cool of morning and evening.




SUMMARY
Riding: 4-6 hours a day.
Horses: Sicilian homebreds, Arab crosses
Pace: moderate overall, varied due to terrain
Riding ability: intermediate to experienced riders.
Weight limit: 90kg (14st 2lbs).
Accommodation: comfortable hotels & guesthouses
Group size: max 12
Season: February to November.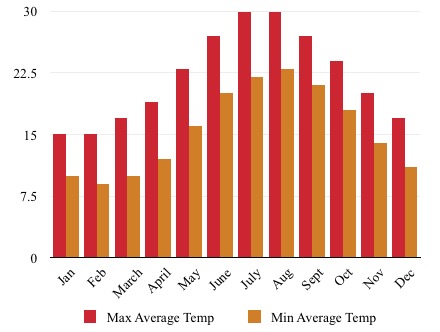 HORSES & RIDING
Horses: The horses used for the rides are mostly locally bred Sicilian breeds and Arab crosses, around 14.2hh to 16hh and 6 to 9 years old. They are sure footed, at home in the mountainous terrain and trained using a natural horsemanship technique developed by American Ed Dabney. Comfortable trekking saddles are used with both cruppers and breastplates for the mountains and saddlebags are provided. Rides are run for a maximum of 10 or 12 guests.

Hours: There is between 4 and 6 hours riding a day riding, with breaks for rests and lunch.

Pace and experience required: These rides are for intermediate riders and above. You must be able to walk, trot, long canter and short gallop on a well schooled horse in open country. You should also be used to riding at these paces outside, with a group of horses, in an open environment. The pace of the rides is moderate overall, there are usually plenty of chances to move on though some days in the mountains are slower going.
ACCOMMODATION
Accommodation is in good quality village or country hotels and guesthouses of 3* to 4* standard.
At least one night on each itinerary is spent at Masseria Rocca di Gonato, a family run inn, high up in the hills, with en-suite rooms, a swimming pool and stables. Other nights are mostly in similar small hotels though one night on the Transiciliana Ride is in a forest guard hut where camp beds are used.
RATES & DATES
Rates 2019


Transiciliana Ride (7 nights) - Euros 1825 per person
Canella Pilgrimage & Etna (7 nights) - Euros 1825 per person
Madonie Rides (7 nights) - Euros 1505 per person
Madonie Short Break Rides (5 nights) - Euros 1075 per person

Rates include - all riding, 7 (or 5) nights twin accommodation, meals, red wine with dinner and transfers from / to Palermo or Catania airport at set times with the group.

Rates exclude - international flights, single supplements, personal medical insurance (compulsory), extra drinks (eg beer & spirits), any visa fees, personal items at hotels and any tips.

Prices are quoted in Euros. Payments to us can of course be made in pounds sterling if you wish and we can give you a sterling rate at the time of booking.

Dates 2019


Madonie Winter Rides (7 nights)
9th to 16th February
23rd February to 2nd March
9th to 16th March
23rd to 30th March

Transicilliana Rides (7 nights)
6th to 13th April
20th to 27th April
4th to 11th May
18th to 25th May
1st to 8th June
15th to 22nd June
14th to 21st September
28th September to 5th October
12th to 19th October
26th October 2nd November
9th to 16th November

Cannella Pilgrimage & Etna Ride (7 nights)
31st August to 7th September

Madonie Summer Rides (7 nights)
29th June to 6th July
6th to 13th July
13th to 20th July
20th to 27th July
27th July to 3rd August
3rd to 10th August
10th to 17th August
17th to 24th August

Madonie Short Break Rides (5 nights)
14th to 19th April
28th April to 3rd May
12th to 17th May
26th to 31st May
9th to 14th June
8th to 13th September
22nd to 27th September
6th to 11th October
20th to 25th October
3rd to 8th November
17th to 22nd November


Other dates can be arranged on request for private groups. Please call us to discuss.
ITINERARY
Itinerary in brief - Madonie Summer Ride. Please enquire for other itineraries.

| | |
| --- | --- |
| Day 1 | You will be met at Palermo airport and driven about 1 ½ hours to the town of Castelbuono and Masseria Rocca di Gonato country house close by. Dinner and night Masseria Rocca di Gonato. |
| Day 2 | Breakfast and a morning ride with a picnic lunch out in the countryside. Return to Masseria Rocca di Gonato and relax by the pool. Then an afternoon ride when it is cooler. Dinner and night Masseria Rocca di Gonato. |
| Day 3 | Follow a winding trail through the forests to reach an ancient cobbled road that leads to the town of Castelbuono. Ride into the historical centre and picnic in the grounds of the castle. Ride back to base and time to relax before a late afternoon ride. Dinner and night Masseria Rocca di Gonato. |
| Day 4 | Breakfast and the morning ride into the hills. A picnic lunch and then siesta ad swim back at the base. The afternoon ride takes you out on another circuit, then back to the stables. Dinner and night Masseria Rocca di Gonato. |
| Day 5 | Today's ride takes you into the heart of the National Park, climbing through oak and beech forests. A picnic lunch and continue to the Hotel Pomieri, surrounded by mountains in the middle of the National Park. Dinner and night Hotel Pomieri. |
| Day 6 | Breakfast and, weather permitting, set off riding to Madonna dell'Alto Mount and Monastery (1870 m). Picnic lunch then ride on to Piano Farina where the night is spent in a shepherds hut. Dinner and night Piano Farina. |
| Day 7 | Breakfast, and perhaps help with the cheese making at Shepherd hut, with a chance to taste the different cheeses. Set off riding to Pizzo Canna for lunch, then continue Masseria Rocca di Gonato for a welcome swim in the pool. Dinner and night Masseria Rocca di Gonato. |
| Day 8 | Breakfast and transfer to Palermo airport for your flight home. |
| | Contact us at info@rideworldwide.com or on tel (+44) (0)1837-82544 / 825440 for further information, detailed itineraries, dates and answers to questions. |
TRAVEL
The meeting point for the Transiciliana Ride, and also the Etna & Canella Pilgrimage Ride is Catania airport.
The meeting point for both Madonie Rides is Palermo airport.
In both cases you should aim to arrive at the respective airport before 16.15 on the first day to make use of the group transfer.
On the return one group transfer will be arranged back to the respective airport in time for the first flight of the group (usually mid morning).
Transfers outside the set times can be arranged for an extra charge.