Monday 14th August 2023
Latest News and Availability
Where has our summer gone? Don't despair - treat yourself to a special autumn break!
SPAIN, Segovia and Gredos - Spain's horse culture makes for some of the best rides in Europe and the Equiberia team offer 7 night village-to-village itineraries, with super horses, expert back up and comfortable accommodation. Two of our favourites, with space this autumn:
Segovia, History at a Canter, 1st to 8th October & 15th to 22nd October
from 3100 Euros (approx. £2695) per person
Valleys of Gredos, 22nd to 29th October from 2850 Euros (approx. £2475) per person

Seville - Or take 'time out' at Kukutana, a lovingly restored 'cortijo' just south of Seville, riding out, relaxing by the pool and soaking up the special ambiance of this part of Andalucia.
24th to 27th September, 2550 Euros (approx. £2215) per person (based on 6 guests) or group dates by arrangement.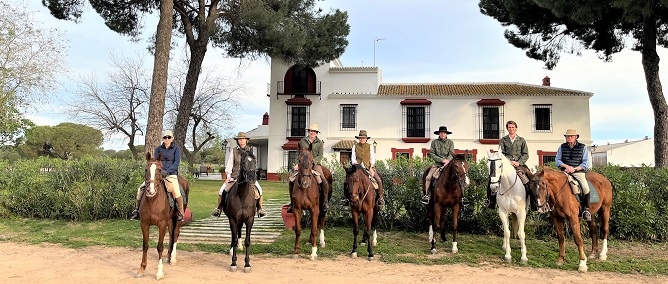 ROMANIA, Transylvania Ride - Rural Transylvania has retained its horse-drawn society and by October the beech and oak forests are glowing with autumn colours. Our riding route heads from village to village, staying at traditional guesthouses, with local families, and finally at King Charles' Transylvanian retreat! 22nd to 28th October 6 nights from 1375 Euros (approx £1195) per person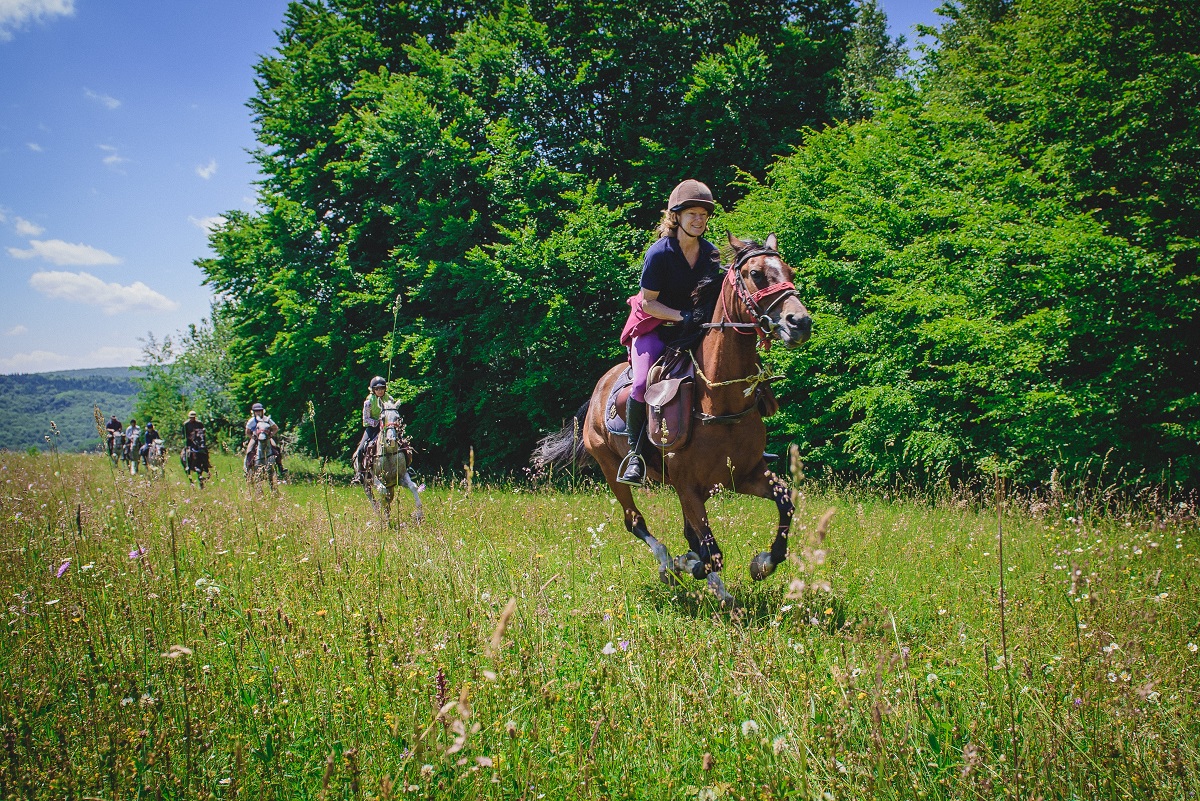 TURKEY, Cappadocia Pasha Ride - Few landscapes beat Cappadocia's breathtaking vistas of towering weather-worn rocks, 'fairy chimneys' sculpted by the wind. It's an amazing region to explore by horse and there's also a chance for a 'birds eye' view with a hot air balloon flight for added excitement.
24th September to 1st October, 7 nights from 1700 Euros (approx £1475) per person
Looking for a challenge?
GEORGIA, Monasteries & Meadows - If you are fit and up for adventure, this should be on your list! Long canters across alpine meadows, simple camps in forested hills, and picnics next to abandoned monasteries overgrown with wildflowers. A chance to explore the unexplored.
15th to 25th September, 10 nights from £1890 per person
Prices given above EXCLUDE international flights / travel
Contact us:
Tel: +44 (0)1837 82544
Email info@rideworldwide.com
www.rideworldwide.com