Tuesday 16th May 2023
Latest News and Availability
Spring is here although there's still a chill in the air. If you want to fast forward the sunshine, consider these fabulous rides….
SICILY, Transiciliana Ride 3rd to 10th and 10th to 17th June - May and June are some of the best months to visit this gorgeous island and the Transiciliana Ride is one of our favourite 'mobile' routes in Europe. With the feel of a proper 'journey', crossing three areas of Natural Park and ending on the slopes of Mount Etna, it shows you Sicily's contrasting rural landscapes. With spring wild flowers, super horses and Sicilian food and wine, it's an ideal early summer break (from 2000 Euro per person)
SPAIN, Segovia History at a Canter, 4th to 11th June - We loved this comment from a past rider ''One of the best rides ever!! Highly recommended, especially if you're a good rider! Lovely long, long canters! Lovely horses, excellent guides! Food and accommodation superb!'' Try it for yourself in June, with availability also in September and October (from 3100 Euros per person)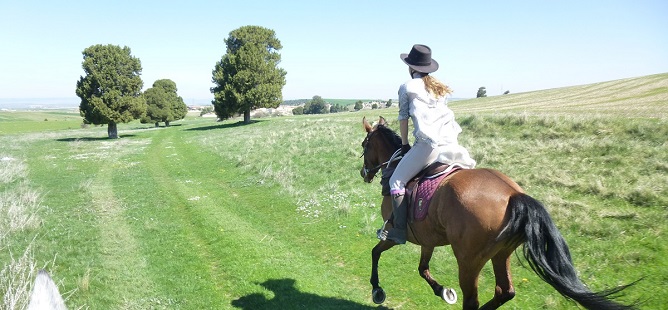 Looking for a challenge?
GEORGIA, Monasteries & Meadows Long canters across alpine meadows, simple camps in forested hills, and picnics next to abandoned monasteries overgrown with wildflowers. You need to be fit and up for an adventure! 2nd to 12th June & 23rd June to 3rd July, 10 nights from £1890 per person
Travelling with friends & family?
SPAIN, Kukutana, Andalucia We recently visited Kukutana, a lovely private 'Cortijo' in the Donana of Andalucia, about an hour's drive from Seville. Booked on a private basis only, it is the perfect retreat for a group of friends or family. Riding through pine forest, along an endless beach and to the amazing El Rocio, Spain's "town of the horse". But Kukutana is not just about riding - its about time with friends and all that is Andalucia. Non riders very welcome. Call for details and to discuss dates.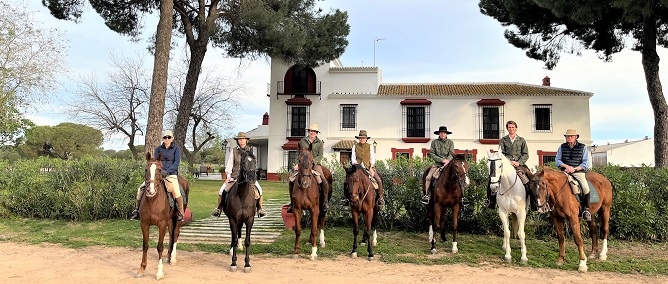 Prices given above EXCLUDE international flights / travel
Contact us:
Tel: +44 (0)1837 82544
Email info@rideworldwide.com
www.rideworldwide.com