Friday 18th June 2021
Ride of the Week - Horse riding holiday in Georgia - Horse Safari in Georgia
Ride of the week - This week's featured horse-riding holiday is in Georgia. These rides are organised by the Levan Khobadkhidze, who once managed the state Thoroughbred stables in Tbilisi. This is one our most exciting and adventurous European rides.
Rides are run between May and October - June is our favourite month, both for the incredible wild flowers and for the arrival of transient bird species, such as Golden Orioles.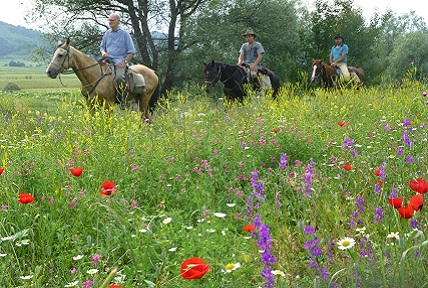 The 10 night itineraries include a full day in Tbilisi and 8 days in the saddle, riding between mobile camps, and rural villages where you stay as guests of local families. Camps are simple, with small "dome" tents to sleep in, and a kitchen / mess tent. When staying with families rooms are often dormitory style. There are few luxuries but the food is excellent.
The route takes you to remote churches, monasteries and forts, through beautiful beech forest, and across high open meadow which is full of colourful blooms in the spring. The grassy, rolling hills offer plenty of good going for long canters, the scenery is magical and there is a sense . There is some road work through villages but many roads are dirt and there is little motorised traffic.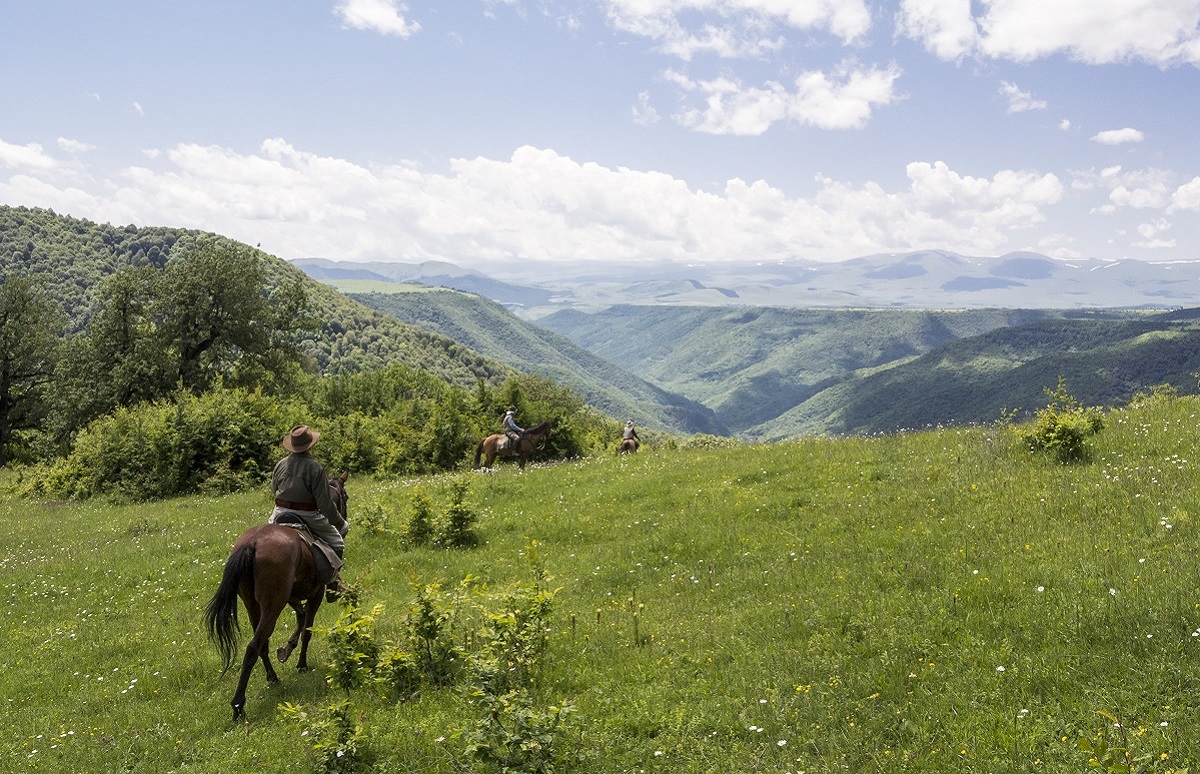 Horses are still commonly used by the local farmers, for working with livestock up in the hills, as well as for pulling carts and ploughing fields. The horses used have mixed blood, some Thoroughbred, local mountain breeds and the wonderful Akhal Teke.
What we love about these rides? Fun, fast riding through unspoilt country, this is a thrilling ride through a fascinating country packed with historical and mystical intrigue. If you are happy to forgo luxuries this adventure will be sure to tickle your senses.
Quote:
"Overall I can easily say that this was a holiday of a lifetime and I cannot be more complimentary of how Levan executed the trip. His support staff were all outstanding. Nothing was a problem. The food on all occasions was excellent under the circumstances as was all their company.……
Don't change the magic - it was strong fast riding which was exactly what I wanted and got it in bucket loads!! "
For more information see: Georgia