Monday 26th July 2021
Ride of the Week - Horse riding holiday in Namibia's Damaraland - Horse Safari in Namibia
Ride of the week - This week's featured horse-riding holiday is an adventure in Namibia's Damaraland tracking the famous desert elephants.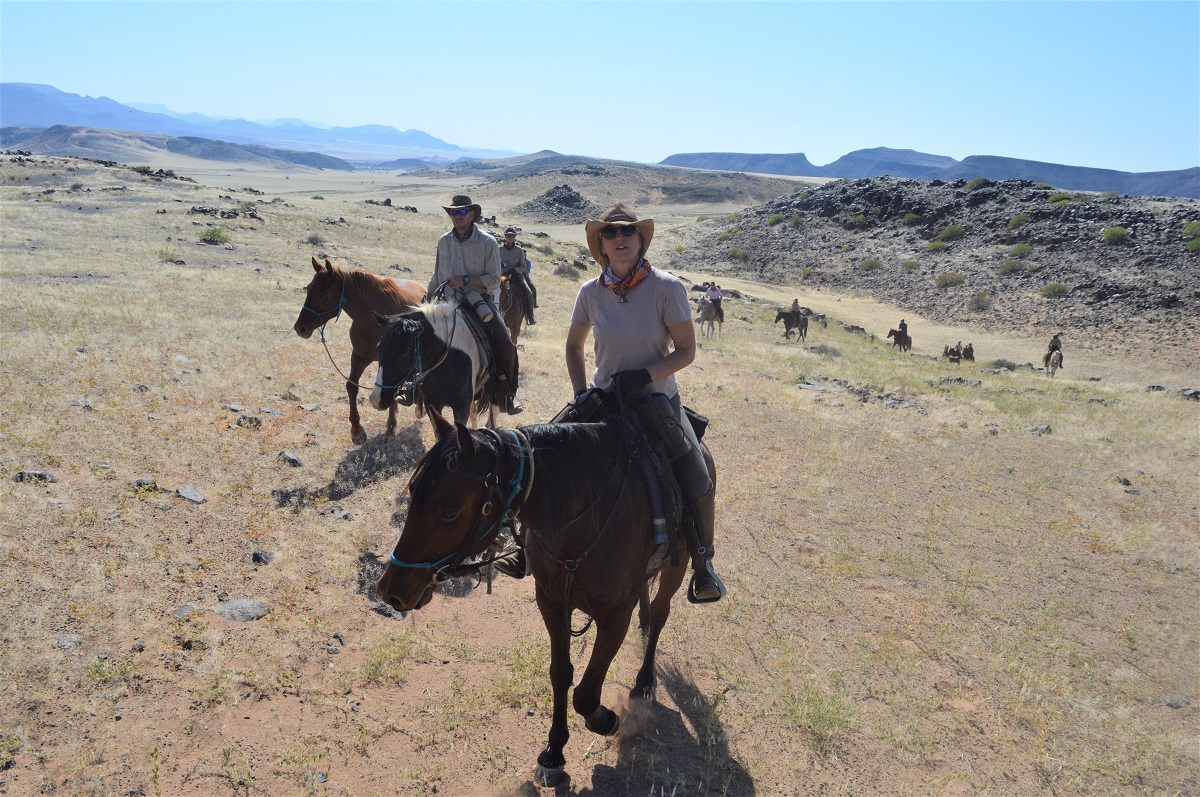 Damaraland is part of the Kunene Region in the north-west of Namibia and is characterised by its rocky and rugged landscapes of rough, fascinating beauty. The ride starts close to the ancient rock engravings at Twyfelfontein and explore the Huab and Ugab river valleys, favourite haunts of the elephant, and then cuts south across vast open plains towards the Brandberg, Namibia's highest mountain. Cutting west through the crater of an ancient volcano you reach the coastal plains, where long energetic canters finally bring you to the Skeleton Coast and the Atlantic Ocean.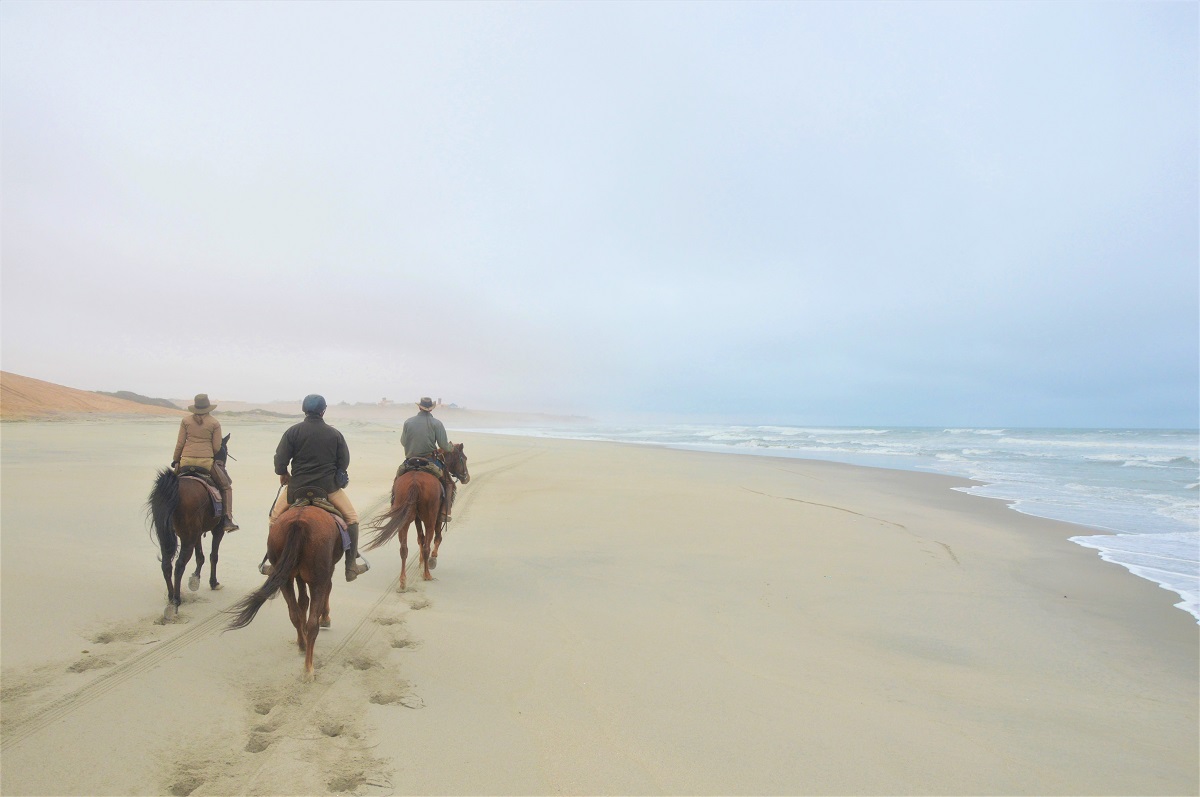 The 10 night safari is entirely mobile. A private camp is moved ahead each night and setup by an experienced back-up team. The camp is simple but comfortable - camp beds with bedrolls to keep you cosy and warm at night, shower tents and long drop loos. You can sleep out under the stars (which most riders prefer to do do) but tents are available if you prefer.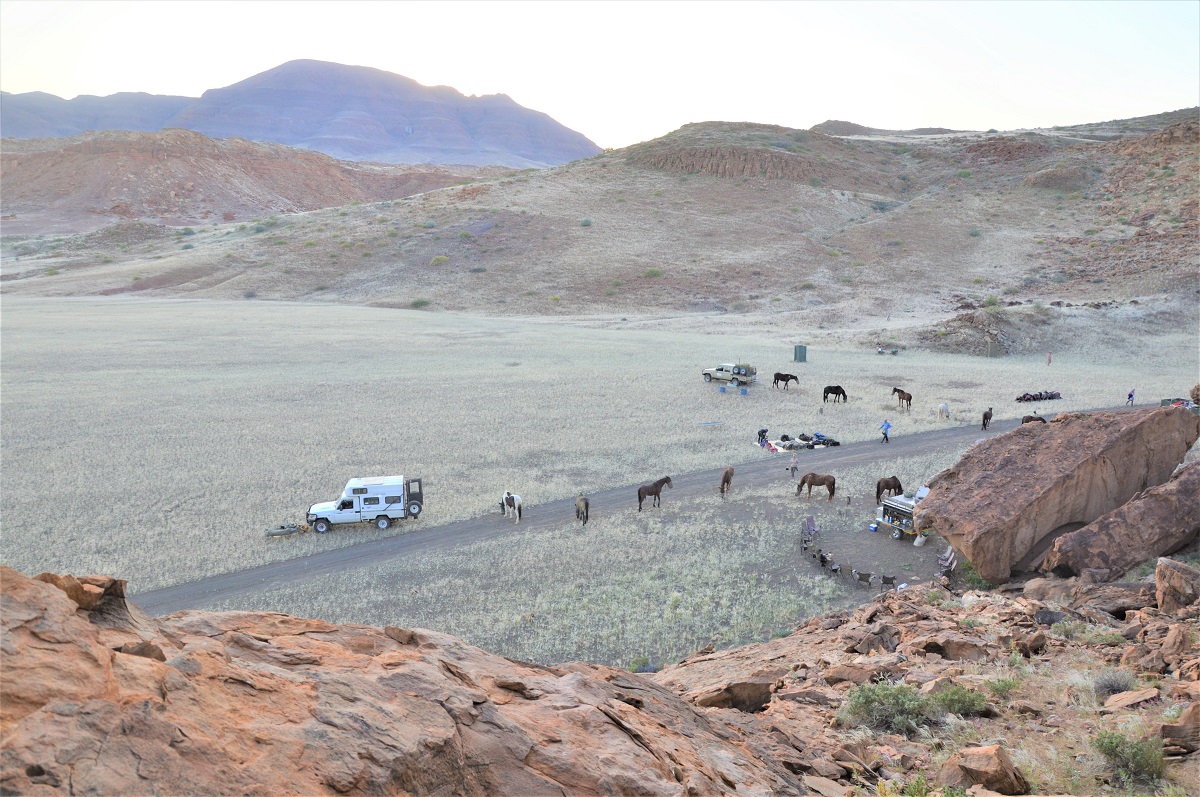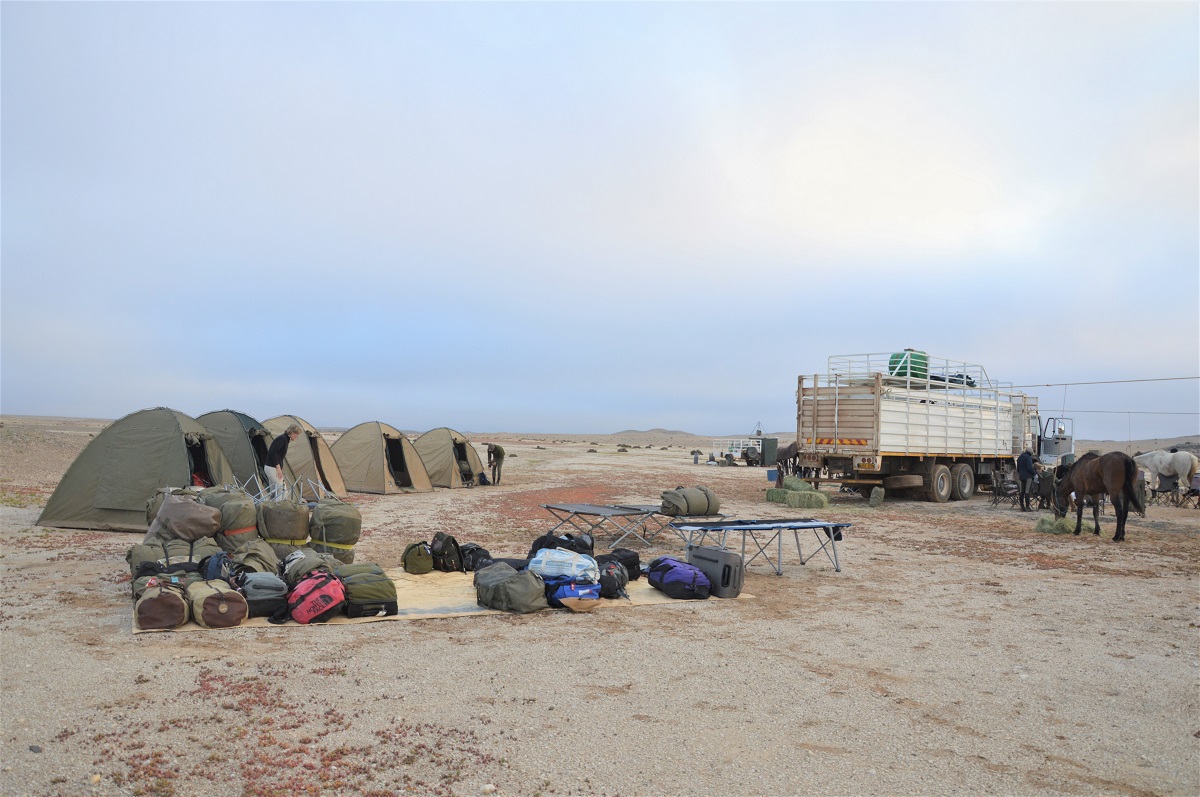 The horses are mainly crossbreeds, including Arab, Hanoverian, Haflinger and South African Boerperd crosses, with a few crosses of the rare "wild horse" of the Namib Desert. Carefully selected and schooled by your guide, Andrew Gillies, who is a skilful, natural horseman and one of Africa's top riding guides.
What we love: The space, the challenge, the speed, the incredible scenery, the sense of achievement!
Quote
"Where do I start...?! Incredible horses so suited to this type of ride, stunning and varied scenery, amazing riding terrain, fairly long riding days and plenty of opportunities to pick up the pace (not sure I've galloped so much on a ride...very exhilarating!), wonderful guides/crew, such care for the horses and for our safety and enjoyment, really great camp set up (super comfy bed rolls) and some of the best food I have eaten on any trip, let alone on a camping trip. The ride was in a very remote area, and you felt it. Which, for me, just added to the magic. Highly recommended."
For more information see: Namibia