Friday 30th December 2022
Recent feedback
Argentina, Jakob Von Plessen's Patagonia Adventure, December 2022
We had an AMAZING trip to Argentina. I really can't overstate how much we enjoyed the experience. We're already trying to figure out when we can do our next riding trip. I think we're hooked.
Daisy and Marcos were the perfect hosts. They were gracious and charming and kept a smile on the whole time, while keeping us all safe. They did an amazing job pairing horses to people. Dan had a great time on the experienced Manzo and I already miss my little mare. It's just lovely to be around such happy, healthy horses. The setting, food, and accommodations all far exceeded our expectations.
Jordan, Petra to Wadi Rum, 28th August 2022
The entire trip was fantastic. Hashem really looked after his horses which was so lovely to see. He also made sure the weakest rider in our group was happy and by the end she wanted to race all the time. We had the most fantastic time. Samer was an excellent chef and the food was far better than we had expected.

We had a truly incredible time in Jordan - I've been daydreaming about it this week and there are a few moments that keep making me smile...
- Racing Arabian horses through the Wadi Rum desert - I don't think any of us will ever forget that
- The nights sleeping under the stars
- A newly discovered love of bucket showers
- Samir's food
- Hashem's love and care for his horses
- Playing cards for 5 hours every day whilst we waited out the desert sun
- Bumping into friendly faces everywhere we went - from the local boys who ran to see us at the petrol station to the Bedouins who welcomed us into their home and the ex camel racers we saw in the desert
- Beating Hashem and Samir at Uno
- All of the sunset rides
NAMIBIA
with Richard Dunwoody
8th to 18th August 2022
Trip highlights.....the opportunity to canter and gallop for so long on such a fit, strong and able companions
Seeing the desert rhino up close
The camaraderie of the group - the laughs, the stories
Sleeping under the stars
The vastness of the landscape , remoteness and being off-grid
The back up team were fabulous - looking after us, the horses and our lovely food
Andrew was a brilliant guide with excellent help from Larissa
Richard was an excellent additional guide and a gentleman - always looking out for the team with many amusing stories of racing and beyond to keep us entertained.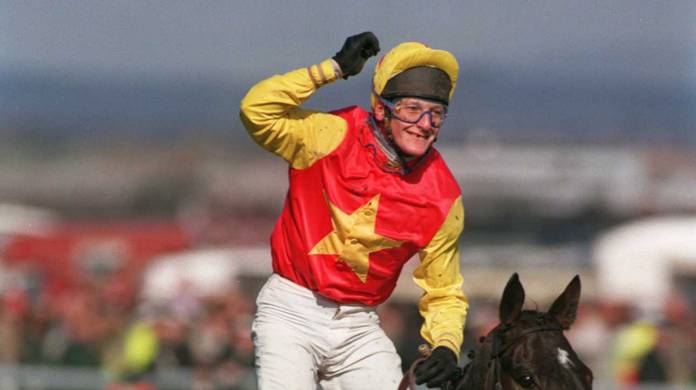 The best referral is going back for more! Following a hugely successful adventure in May 2019, Richard recently returned to Namibia's Damaraland with a group in August 2022 (comments above!). He plans to return again to Namibia in 2024 to explore Bushmansland (dates and details TBC). One of racing's great names, Richard was champion jockey from 1992 to 1995, is long term record-holder of jump winners, an accomplished equestrian photographer and now, increasingly, an adventurer in his own right. He is also an experienced group leader, always approachable, great fun and full of interesting stories which makes him a fantastic travel companion. We know he'll add something very special to an already special safari - don't miss the chance to ride with him next time!
Please contact us for more information: info@rideworldwide.com