Wednesday 11th April 2018
What have you got planned in April - May?
SPAIN
Seville to El Rocio
Ride from Seville to El Rocio & through the Donana National Park to the Atlantic Coast. .

22nd to 29th April (7 nights) - 2900 Euros per person


---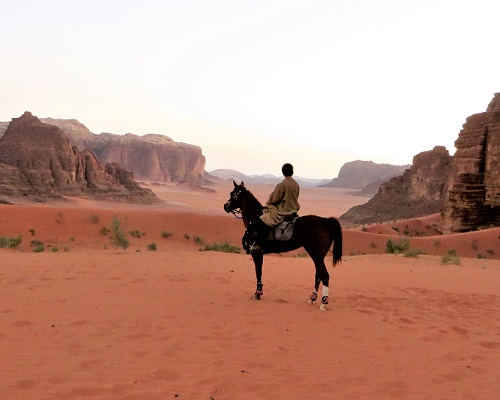 JORDAN
Petra to Wadi Rum
Ride through Petra, one of the New 7 Wonders of the World, follow with canters past the stunning rock formations of the Wadi Rum Desert, and top it all off by plastering yourself with mud on a trip to the Dead Sea.

21st to 30th April & 5th to 14th May (9 nights) USD $2095 per person

---
ARGENTINA
Los Potreros
A gorgeous traditional estancia with friendly, accommodating hosts. If you're a fan of horses, cattle, endless space, great Argentinian food and wine, and oh yes FUN, then this is the place for you.

Flexible dates (until 8th May) - from USD $3045 for a 7 night stay