Portugal ~ Alentejo
6 and 4 nights, staying in rural accommodation, riding a circular route or out daily to explore Portugal's south west coast. Available year round except August. Suitable for intermediate riders and above.

Where In South West Portugal's coastal Alentejo province, just north of the Algarve. Rides start from a rdiing centre close to Ilha de Pessegueiro, a tiny island off the Atlantic coast, just north of the fishing village of Porto Covo and the bigger town of Milfontes.

What is it like Shady forests of cork oak, pine and eucalyptus, lush valleys, winding coastal tracks and miles of sandy beach. Tiny farms and patchwork fields give way to coastal plain; high cliffs and Atlantic breakers crash against rocks and onto white sand beaches. Rides use homebred Lusitano and Lusitano cross horses to explore wind swept beaches. There are long sandy tracks that provide perfect going, forested ridges, spectacular cliff tops and golden dunes that provide glorious views. Accommodation is in small, simple apartments and guest rooms at the riding base. The overall feeling is unsophistocated, low key and wonderfully relaxed.

Who does it suit Competent riders who love the seascape and want a low key week, riding a good horse on good going. Rides either follow a route along the coast, with horses staying out some nights whilst riders are driven back to base, or include daily riding out. Accommodation at the riding base isn't 'smart' or hotel standard, but its comfortable enough; most meals are in a local restaurant that is family run; its used by locals as much as guests so you'll be part of what's going on. The overall ambiance is quiet, low key, unfussy; come as you are, relax, slow down, enjoy the sea views and sea air.

Why we love it Laid back, good value, great riding and a family feel. Being by the sea adds a special holiday bonus.






SUMMARY
Riding: 4-6 hours a day
Horses: Lusitano and Lusitano / Portuguese crosses
Pace: moderate, with good chances to canter
Riding ability: intermediate to experienced riders
Weight limit: 85kg (13st 5lbs)
Accommodation: comfortable guest rooms at the ride base
Group size: maximum 6
Season: Year round, except August (no riding on the beach between 1st June and 30th September)
Price: 6 night trails from 1365 Euros (approx £1240) per person

HORSES & RIDING
Horses: Well schooled pure or crossbred Lusitanos, the native horse of Portugal. Most are between 15hh and 16hh and are of a medium build. They have all been carefully selected and schooled by your guide and are good natured, forward going and responsive to ride. Tack is English style and saddle blankets with pockets for personal belongings, are provided. Horses are prepared for you each morning but you are encouraged to help un-tacking and tacking up at lunch time - although there is always help on hand if you prefer not to.

Hours: Usually between 4½ and 6 hours riding a day.

Pace and experience required: Rides are aimed at fit and regular riders. To take part you must have a reasonable amount of previous riding experience and be secure, comfortable and relaxed on a horse at all paces in open country and over varied terrain. You should also be riding regularly and should have a fairly good level of riding and general fitness. The horses are well schooled and the pace is moderate overall, although there are plenty of chances for good, long canters. There is a weight limit of 85kgs (13st 5lbs).
ACCOMMODATION
Accommodation is in rural apartments and rooms at the ride centre. There are six small apartments in a tradtional single storey whitewash and tile roof building, each with its own shower-room with shower and loo, small living room and one or two bedrooms. Rooms are simple but adequately comfortable. Each apartment has a small kitchen area with fridge and electric kettle. The riding base is about 10 minutes walk to the beach and 10 minutes to the local restaurant.
RATES & DATES
Rates 2021

High Season = April, May, June, July, September, October
(Closed for August)

Alentejo Coast Ride (6 nights) - High Season Euros 1400; Low Season Euros 1365
single supplement Euros 300

Beach & Cork Ride (4 nights) - High Season Euros 1070; Low Season Euros 1035
single supplement Euros 200

Non-riders (both seasons) - Alentejo Coast Ride - Euros 770
Beach & Cork Ride - Euros 650

Rates include - riding, twin bedded accommodation, all meals, and collection and return to Lisbon with the group at set times.

Rates exclude - flights to Lisbon, transfers from / to Lisbon outside the set times, personal medical insurance (compulsory), your bar bill, personal extras and any tips you may wish to leave.

Prices are quoted in Euros. Payments to us can of course be made in pounds sterling if you wish and we can give you a sterling rate at the time of booking.


Dates 2021

On request, most weeks January to July and September to December (closed August)
Alentejo Coast Ride - Sunday to Saturday
Beach & Cork Ride - Monday to Friday

Average temperature guide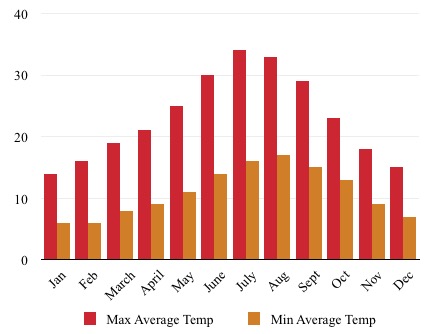 ITINERARY
| | |
| --- | --- |
| | Itinerary in brief - 6 nights, Alentejo Coast, Portugal |
| Day 1 | Met at Lisbon airport at 17.00 on the first day and driven to the base, Herdade de Pessegueiro, 15 minutes or so from the town of Milfontes. A welcome dinner at the local restaurant. |
| Day 2 | Breakfast at the restaurant, looking out over the Atlantic, then set off riding north through the fishing village of Porto Covo, then along the cliff tops. Picnic lunch by a dam, then ride on to an old windmill where the horses spend the night. Drive back to base for dinner and the night. |
| Day 3 | Rejoin the horses and from the windmill, ride to the ridge of Cerval with spectacular views. After lunch ride to the green Roncao valley with plenty of chance to canter through the forest. Leave the horses at the windmill for a second night and drive back to base for dinner and the night. |
| Day 4 | Ride south through the Godins valley, then across a plain with sandy tracks. Pass close to Milfontes and ride across the bridge over the Mira river. A picnic near the river and ride on to the village of Almograve where horses spend the night. Drive back to base for dinner and night. |
| Day 5 | A short drive to Almograve and ride towards the coast. The picnic spot today is on the cliff top overlooking the spectacular Alentejo coastline and in the afternoon ride on along the cliffs and over dunes back to Almograve. Leave the horses and stop for a drink in Milfontes on the way back to base. |
| Day 6 | Rejoin the horses and ride along a farm track to the dunes and the sea. Cross the Mira River and after lunch ride along the coast and cross the coastal plain to reach Herdade de Pessegueiro. Farewell dinner in the restaurant. |
| Day 7 | Breakfast and transfer at 10am to arrive Lisbon airport 12 noon. |
| | Contact us at info@rideworldwide.com or on tel (+44) (0)1837-82544 / 825440 for further information, detailed itineraries, dates and answers to questions. |
TRAVEL
The meeting point for the rides is Lisbon airport (transfers / meeting can also usually be arranged in Faro). There are direct flights to Lisbon from London with British Airways, Air Portugal and Easy Jet (from Luton and seasonal flights from London Stansted). Ryan Air has flights to Faro from London and also a number of UK regional airports. Flybe also fly from several regional UK airports to Faro. Fares vary with the season and airline but budget around £150 to £250 economy return.