Botswana ~ Ride Botswana ~ Okavango Mobile Safaris
David & Robyn Foot's Ride Botswana operates the only fully mobile riding safaris in the Okavango Delta. With over 30 years' experience operating and guiding safaris in southern Africa, David's aim with these trips has been to return to the days when a safari was a journey through the bush, a chance to immerse yourself in an untouched wilderness, to explore, observe and depart, leaving minimal imprint on the surroundings.
With no set route or itinerary, the Ride Botswana team allow the Delta's ever-changing environment and prolific wildlife to guide these safaris.. Each one is unique; routes and camp locations change as water levels rise and subside; game is ever present and you are the visitor, priviledged to temporarily share the space with numerous elephant, large herds of buffalo, wildebeest, giraffe, zebra, hippo, many types of plains game from the iconic red lechwe to impressive kudu; cats including leopard and lion, as well as jackal, hyena and wild dog. That's not to mention the bird life, astonishing in number and variety.
Safaris are designed to leave little imprint on the pristine environment. Luggage is transported by mokoro (traditional canoe) or, when water is low, by pack donkeys. Simple but comfortable camps - all you need and nothing you don't - their location depending on water levels, are set up in an idyllic spot on one of the many sandy, tree-shaded islands and delicious meals, cooked over a simple log fire, are eaten under a shady awning or the canvas of the night sky.





SUMMARY
Riding: 3-6 hours a day
Horses: Boerperd crosses, TB and Arab crosses.
Pace: moderate and varied with good chances to canter.
Riding ability: confident intermediate to experienced riders
Weight limit: about 95kg (15 stone) but please contact us if your weight is close to this.
Accommodation: 3-4 Δ camps (light weight, completely mobile camp)
Group size: maximum 8
Season: year round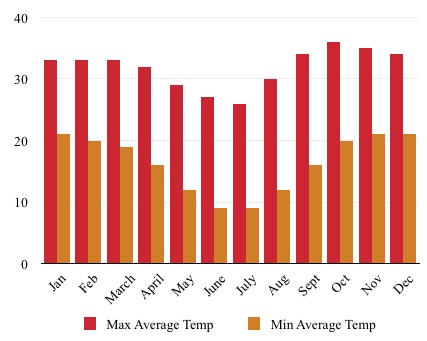 HORSES & RIDING
Horses: The horses are mixed crossbreds, including Boerperd crosses, Shire/TB crosses and others with Arab, Friesian and Appaloosa blood. They range from around 14.2hh to 16.2hh and are keen, responsive and forward going but sensible to handle, used to game and at home in the bush. Saddles are comfortable Maclellans. Riding groups are up to 8 guests (occasionally more for private groups on request) lead by a professional guide, accompanied by a back-up rider. Grooms are on hand to look after the horses in camps.
Hours: Safaris include around 3 to 6 hours riding a day, usually 3 or 4 hours in the morning and 1 1/2 to 2 hours in the cool of the evening.
Pace and experience required: To join a safari you must be a fairly experienced rider who is comfortable at all paces from a walk to fast canter in open country. You will be riding in a varied, open area where there is 'big' game including elephant and lion and you need to be confident of keeping up with the group. The going underfoot is generally good, there are places for long canters and you will enjoy the whole experience more if you are riding fit. If in doubt about ability please contact us.
ACCOMMODATION
Accommodation is in light-weight completely mobile camps, carefully located for views and shade. Camps have walk-in 2 man tents, with stretcher beds made up with duvet, pillows and blankets, shared 'short-drop' loos and traditional 'bucket and pulley' showers (usually one shower and loo between 2 tents). They are deliberately simple but you have all you need - chairs and tables for meals, solar lamps for lighting, extras such as soap, towels and even ice for your drinks! When moving, luggage and camp equipment is transported by mokoro canoe, poled by members of the local community who live on the fringes of the Delta and know the area intimately, or, if the water level is too low for mokoros, by pack donkeys. Rates assume two sharing and a single supplement will usually be charged to guarantee a single tent.
RATES & DATES
Rates 2020


Okavango Mobile Safari (7 nights)
Low Season (1st January to 31st March & 1st to 31st December): USD 3730 per person
Mid Season (1st April to 30th June & 1st to 30th November): USD 4395 per person
High Season (1st July to 31st October): USD 4990 per person

Single supplement - limited singles are available; usually two singles are possible without extra charge for those travelling alone, depending on group mix (first come first served basis). For additional singles, there is a supplement of USD 700.

Desert & Delta Safari (8 nights):
January to mid April - 5 nights Kalahari, 3 nights Okavango
Mid April to November - 5 nights Okavango, 3 nights Kalahari
January, February, March - USD 5830 per person
April (excluding Easter), May, June & November - USD 5810 per person
Easter (10th to 18th April) - USD 6340 per person
July & August - USD 6535 per person
September & October USD 6235 per person
Single supplement - varies with dates & season, from zero to USD 1720

Note - for Desert & Delta Safaris ADD fare for charter transfer Maun/Kalahari currently USD 741 return

Rates include - All riding and other safari activities within the itinerary, guiding and equipment, 7 (8 on Desert & Delta) nights camping accommodation, meals (dinner first day to breakfast last), drinks (a selection of soft drinks, local spirits, beer and house wine), group vehicle transfers between the safari start point and Maun airport at set times on the first and last day and emergency evacuation Okavango Air Rescue cover. A laundry service is also included on the Kalahari section of Desert & Delta Safaris

Rates exclude - International flights to Maun and taxes, any special (non-standard) transfers between Maun and the safari start point, charter Maun/Kalahari on Desert & Delta Safaris, personal medical / travel insurance (which you must have with cover to ride), visa fees, premium drinks, any personal extras on safari and any tips you may wish to leave staff.

Dates 2020

Okavango Mobile Safaris
17th to 24th February*
3rd to 10th March*
11th to 18th March*
7th to 14th April
26th April to 3rd May
4th to 11th May
25th May to 1st June
7th to 14th June
15th to 22nd June
23rd to 30th June
1st to 8th July+
20th to 27th July+
3rd to 10th August+
17th to 24th August+
25th August to 1st September+
7th to 14th September+
14th to 21st September+
28th September to 5th October+
12th to 19th October+
25th October to 1st November+
2nd to 9th November
19th to 26th November
27th November to 4th December*
5th to 12th December*
14th to 21st December*

*=Low season; +=High season; Mid season unmarked

8 night Desert & Delta Safari
22nd February to 2nd March
14th to 22nd March
21st to 29th March
31st March to 8th April
10th to 18th April
19th to 27th April
12th to 20th May
19th to 27th May
2nd to 10th June
9th to 17th July
14th to 22nd July
28th July to 5th August
11th to 19th August
1st to 9th September
22nd to 30th September
6th to 14th October
19th to 27th October
10th to 18th November
ITINERARY
Example Itinerary (7 night safari)
| | |
| --- | --- |
| Day 1 | Meet your guide and other guests at Maun Airport and then a drive of around 30 minutes to the buffalo fence which marks the southern end of the Okavango Delta. Meet the horses and back up team and whilst your luggage is transferred to mokoro or pack donkey, mount up and set off riding into the Delta, arriving at the first camp in time for sundowners. Settle in and hot showers followed by a delicious bush dinner, cooked over a log fire. |
| Days 2-7 | Six full days to explore the Delta. Each day's activity and timetable varies according to the weather, water levels, movement of game and also group wishes - but typically days start with an early wake-up call and light breakfast around the camp fire as day breaks. Then you might mount up for a morning ride, heading out to track wildlife, enjoying the prolific bird life and cantering across open floodplains. You may return to camp for lunch and a siesta in the shade during the heat of the day and after tea at about 4pm, ride out again, generally at a gentler pace, enjoying the softening early evening light and sounds of the bush. Or perhaps in the afternoon, you'll swap horses for mokoro canoes to explore the Delta's waterways in the traditional manner or head out on foot with your guide, a different but equally wonderful way to get to know the bush. Returning to camp at sun set, there are drinks and hot showers before dinner under the stars or on some days, you may ride to a new camp, set up ahead by the back-up team. Nights camping out in lightweight mobile camps. |
| Day 8 | An early breakfast before mounting up to ride back to the buffalo fence, where your luggage will meet you. Group transfer (about 30 mins) back to Maun airport for your onward travel. |
| | |
TRAVEL
The safari meeting point is Maun in Botswana. To fly from London it is usually easiest to go to Johannesburg where you can connect with an onward flight to Maun. British Airways, South African Airways and Virgin all have direct flights from London to Johannesburg, departing every evening and arriving early the next day. Air Botswana and South African Airways then have daily flights between Johannesburg and Maun (about 1 hour 40mins fliying time). For an Economy return flight from London, budget around £800 to £1200 (fares vary with seasons).