News & Events
Thursday 9th March 2017
New Rides & Latest News
---
LATEST NEWS
---
Namibia - only a few places remaining in 2017!!
There are only a few places remaining in Namibia this year, so if you want to go in 2017 then you'd better book fast! The Damara Elephant Ride from 30th April to 10th May has one place remaining; the Woldewans to Wild Horses ride from 21st to 31st May has 2 places remaining, and the Damara Elephant Ride from 2nd to 12th July has 3 places remaining - every other ride is full!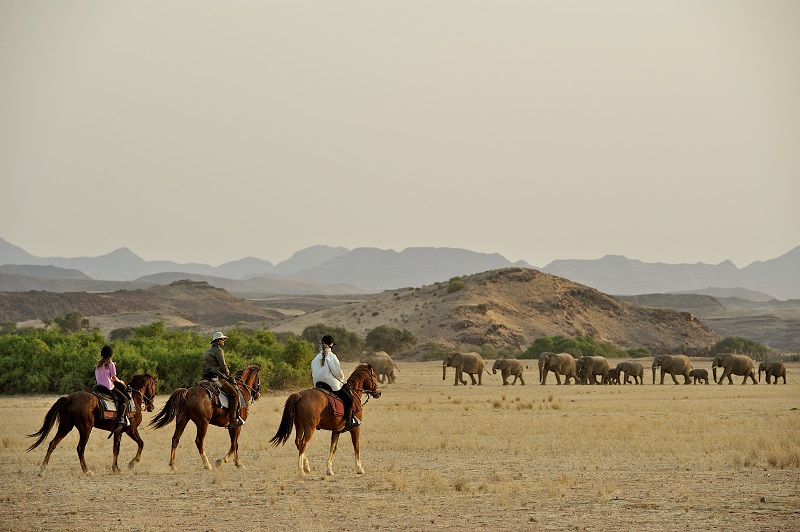 ---
NEW RIDES
---
Situated in the heart of Hungary's great plains, Homoki Lodge is a wonderful base from which to explore the region's grassland, poplar forests, wildflower meadows and protected wetlands. Exhilarating rides out each day, returning to Homoki each night where you can stay in a luxury yurt or the comfortable lodge. With hiking, biking, carriage rides, a swimming pool and more on offer locally, there's plenty for non-riders, too.
Rates depend on accommodation and activities; a 7 night stay in the lodge starts at 1127 Euros per person.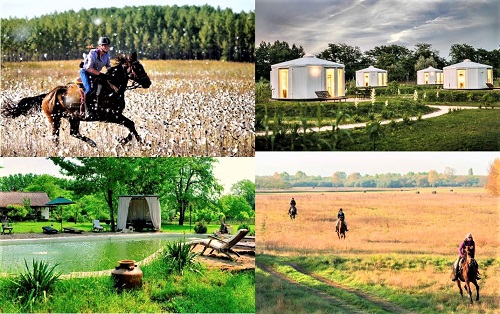 ---
A fantastic new option for a winter getaway, with a variety of hotel and inn based routes in different areas including the foothills of the high Atlas, the northern edge of the Sahara Desert and the Atlantic Coast. Horses are mostly pure or cross-bred Berber Arabs, responsive to ride and with excellent stamina. Each night you'll arrive at a different inn or hotel where you'll be welcomed with a delicious Morrocan meal before moving on the next day, allowing you to really cover ground and explore.
Rates vary with route; 7 night Sand Hills of Mergouza from 1320 Euros per person.
---
A back to basics approach means rides with Andesluna are affordable, whilst being adventurous and great fun. Based 4 hours south of Bariloche, you can enjoy a relaxing stay at El Sapucai, a small working cattle farm on the banks of the Chubut river, or explore the surrounding area with a mobile camp and packhorses on the Andean Cordillera Ride. Rides take you through little visited, remote parts of Patagonia; along river valleys, across grassy steppe and into the foothills of the Alto Chubut Mountains.
7 night Andean Cordillera Ride, from $2250 USD per person.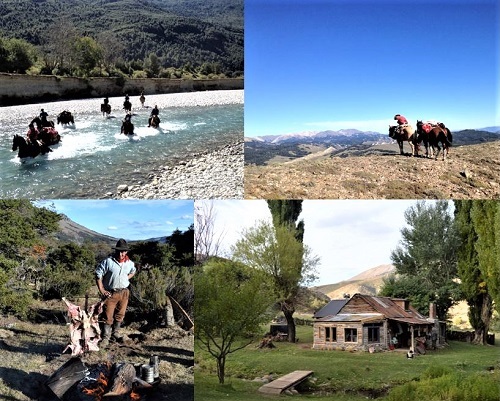 ---
Please contact us for more information at info@rideworldwide.com or call us on 00 44 (0) 1837 82544.