Unforgettable School Holidays
Looking after a family can be hectic and with busy timetables, activities to juggle and exams around every turn, it's easy for time to fly past - before you know it, the school holidays have come around again.
With lots of our favourite rides booking up well in advance, it's never to early to start planning to make sure you get that much-needed family getaway in the diary. We've got lots of ideas about where to go through the year - these are just a few and we're always happy to chat through your holiday wish-list!
---

FEBRUARY HALF TERM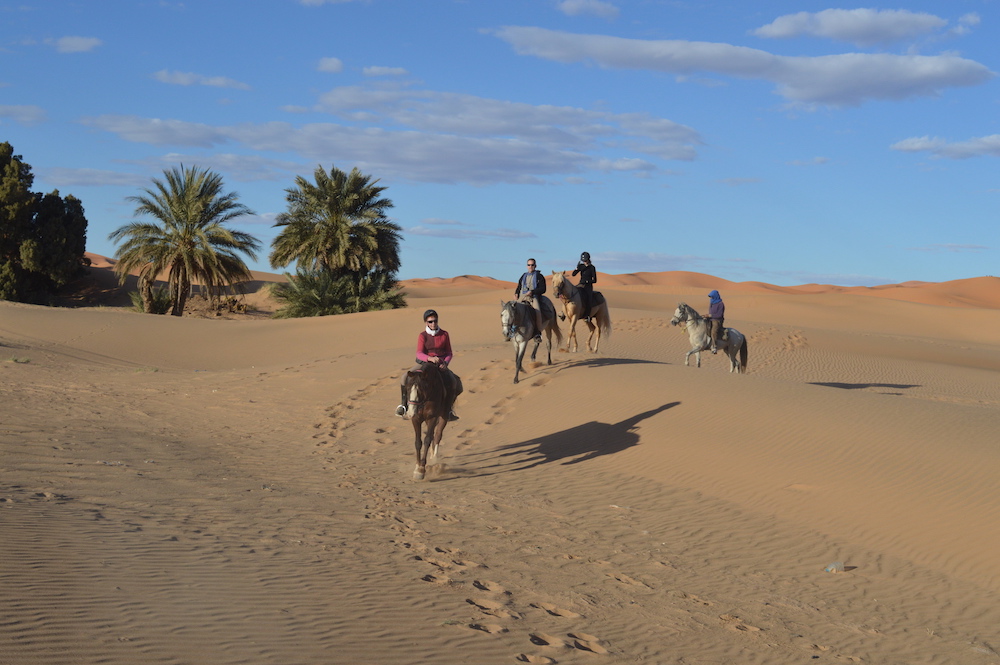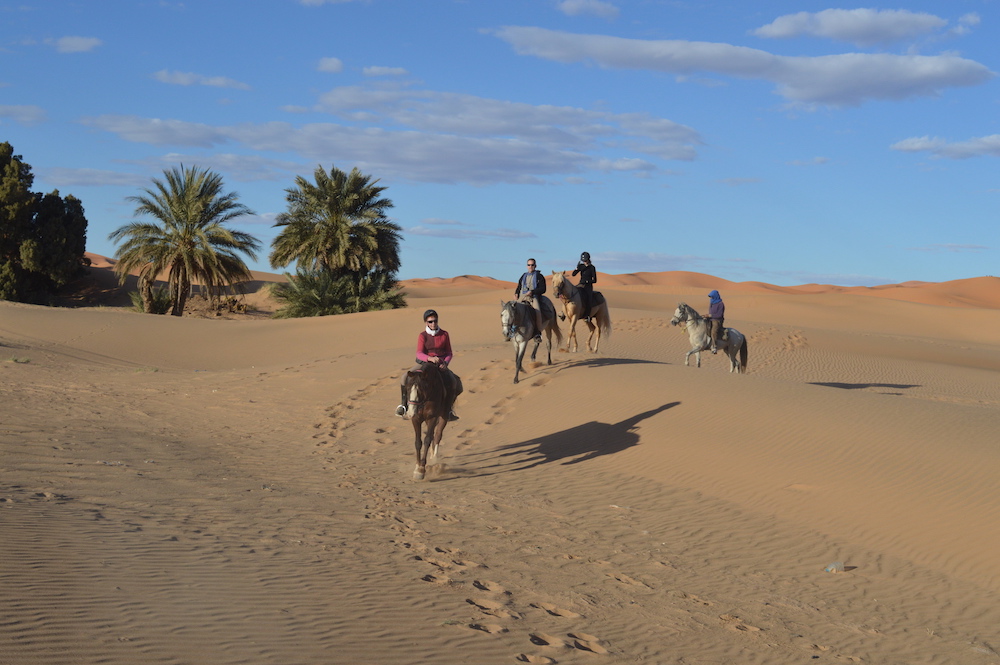 Morocco, Auberge & Guesthouse Rides
An early season getaway with the option of adventurous progressive rides for older children, or stay at a comfortable base near Marrakech with riding as well as walking, biking, climbing and craft workshops on offer.

Sand Hills of Merzouga Ride - 11th to 18th February (only 2 spaces left) or 18th to 25th February
From 1230 Euros per person

Terre's D'Anamar short break - flexible dates, please enquire
OR it's an easy overnight flight to Johannesburg for some South African sun at Ant's Nest...
---

EASTER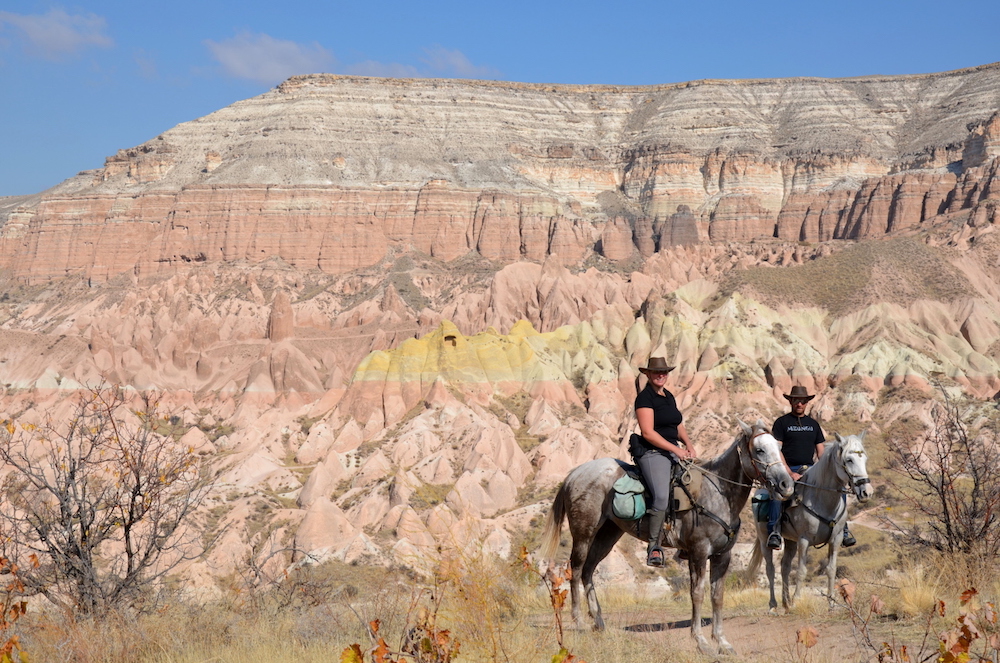 Explore an unspoiled part of Turkey with unique rock formations and fascinating carved houses and churches. There are progressive rides on offer, suitable for older children, or flexible family rides that can be tailored to suit children as young as 5, with riding and the chance to get involved in rural farm life.

Cappadocia Adventure - 1st to 8th April or 8th to 15th April
From 1375 Euros per adult, 1238 Euros per child

Family Ride - 8th to 15th April or 15th to 22nd April
From 790 Euros per adult, 711 Euros per child
OR Explore Sicily's gorgeous Madonie National Park on a Madonie Short Break Ride
---

MAY HALF TERM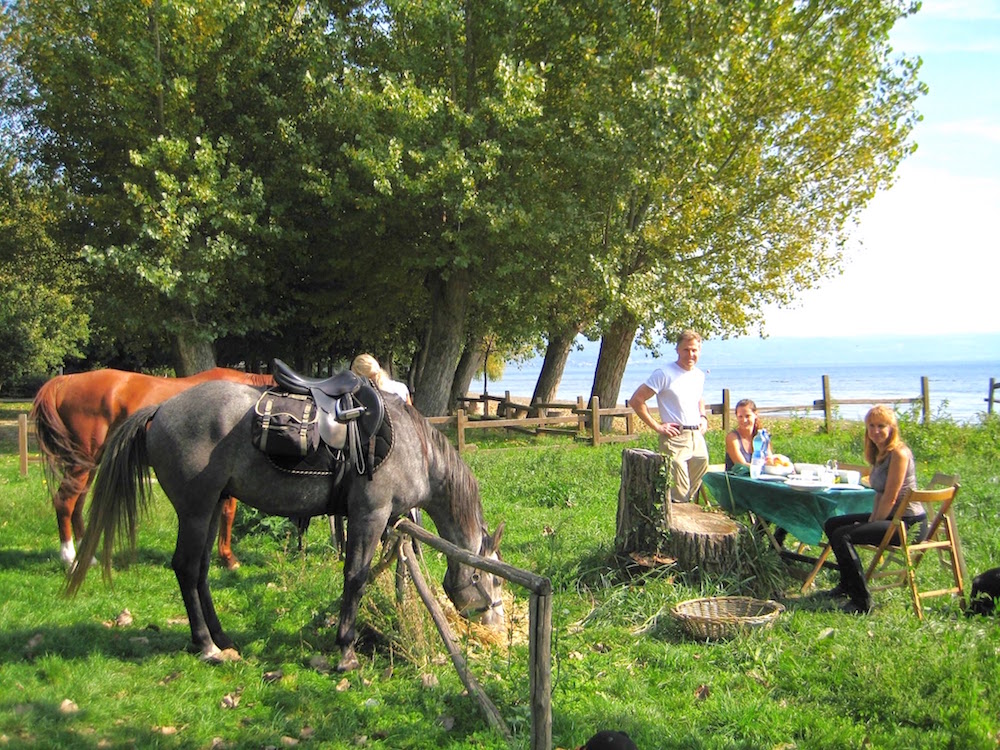 What better way to see Tuscany than by staying in the grounds of Santa Cristina Castle, an easy journey from Rome. It's a relaxing spot with comfortable accommodation and great food, where you can ride, bike, play tennis and walk, as well as exploring local towns and Roman ruins. A couple of nights in Rome would be a fabulous add on for an extra culture hit!

Mid week break - Sunday to Thursday on request (4 nights)
From 880 Euros per person sharing
OR how about Portugal for stunning coastal vistas and canters on the beach?
---

SUMMER HOLIDAYS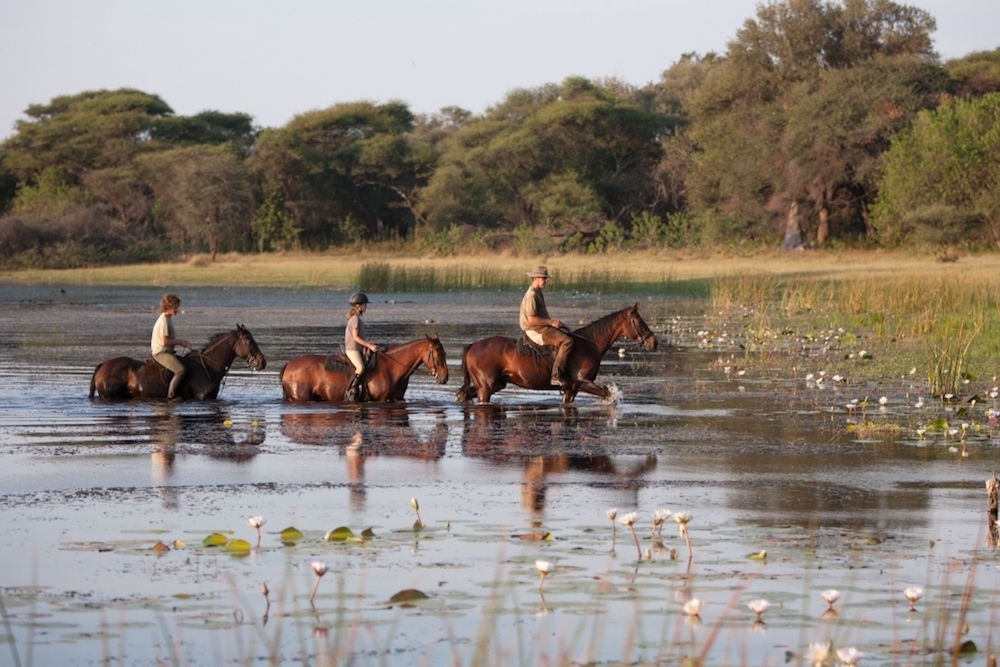 Botswana, Okavango Delta & Kalahari
Ride Botswana's low impact, immersive camping trips in the wildlife mecca of the Okavango Delta make an unforgettable adventure for older children, while Kalahari Safaris in the Makgadikgadi Pans offer exciting riding whilst being safe for those as young as 12, as well as fun extras like meeting meerkats!
Delta Safari, 15th to 22nd July or 12th to 19th August
From $4600 USD per person

Kalahari Safari, 22nd to 27th July or 19th to 24th August
From $3114 USD per person

Or we can arrange a combination of the two safaris – please enquire!
---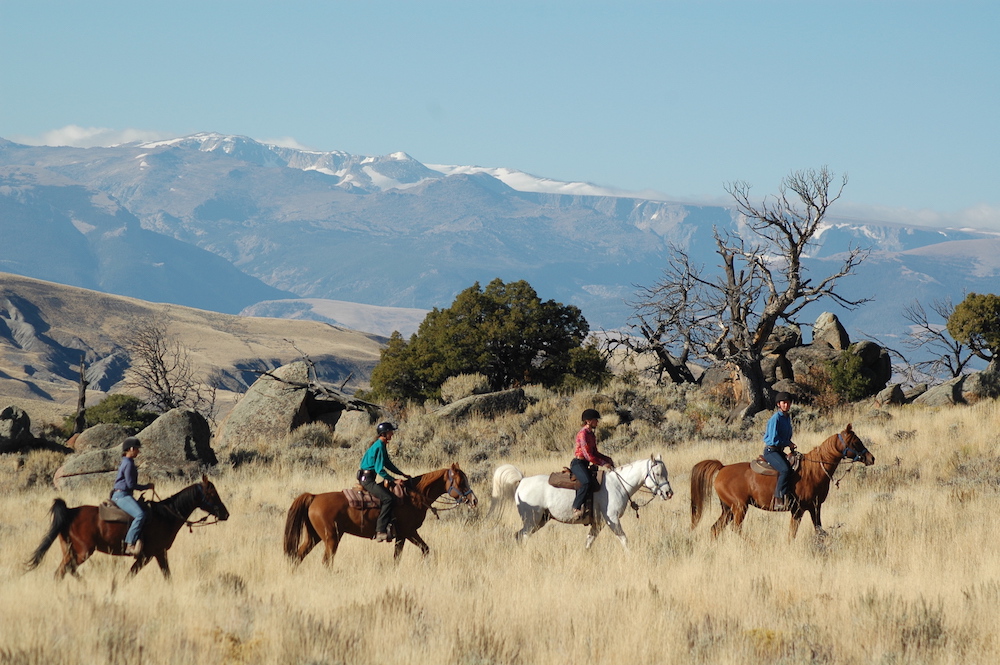 "Big-sky country", cowboy culture, plenty of horses, excellent fishing & walking - the Bitterroot in Wyoming makes a fabulous family summer holiday. Smaller children can be catered for with ponies and lead rein riding available, and all the fun and freedom of ranch life to get involved with, while older children and adults have endless space to ride.
7 night stay, flexible dates
From $2750 USD per adult, $2065 USD per child under 16 years
OR for a real adventure, how about Mongolia?? Your children will have the most interesting "how was your summer" tales imaginable…
---

OCTOBER HALF TERM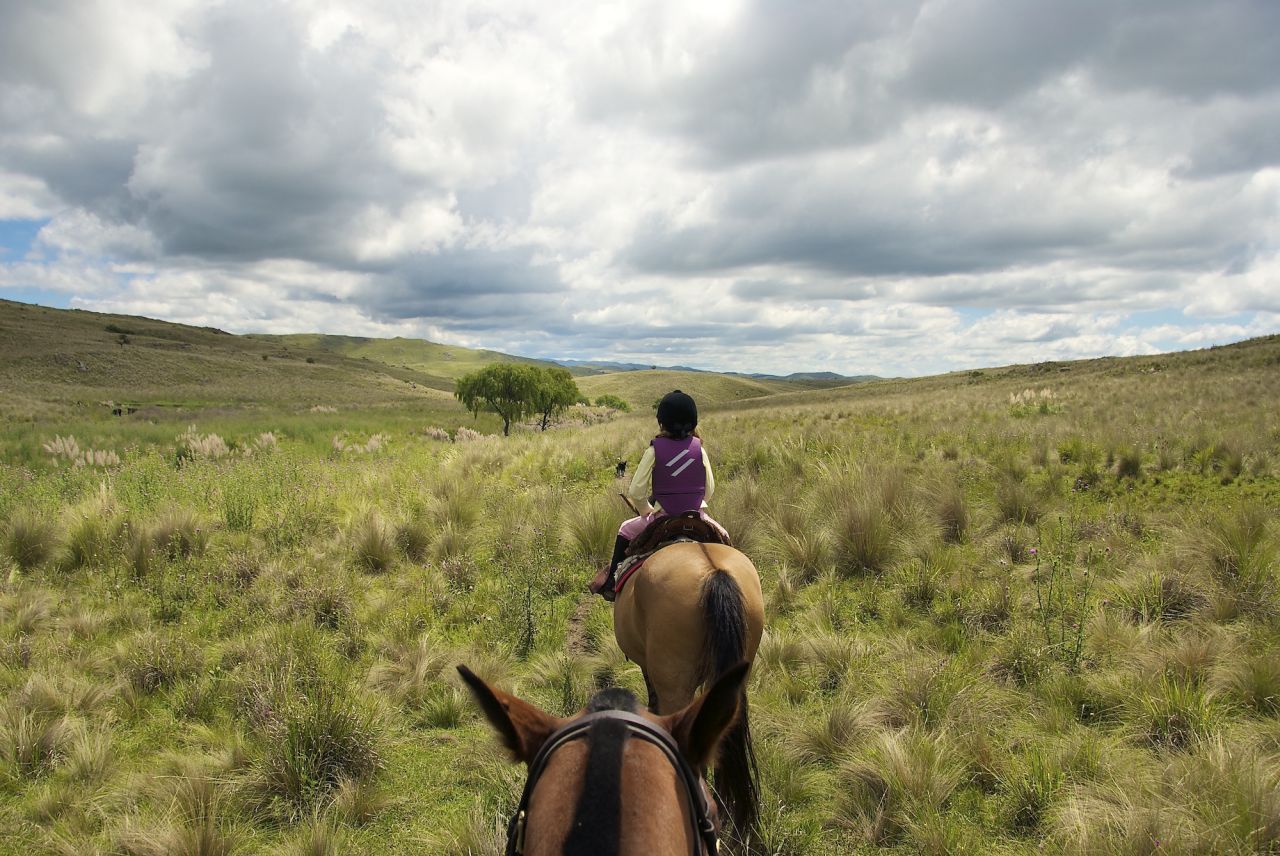 Family friendly fun in beautiful Cordoba, with miles to ride, rivers to swim in, and the chance to learn polo in a relaxed environment. Comfortable accommodation, delicious food and a lovely pool make it a fantastic choice for the whole family.

After the success of last year's first Ride World Wide family half term week at Los Potreros, we're delighted to be offering it again in 2018! We're offering a fantastic discount for this week, so make sure you get in there while there's still space…

Arrive Saturday 20th or Sunday 21st October, and depart Saturday 27th or Sunday 28th

7 night stay $2625 per adult (normally $3115) and $2100 per child (normally $2492), including transfers from / to Cordoba Airport.



OR catch the last of the European summer sun with beach rides at Can Muni in Spain...
---

CHRISTMAS HOLIDAYS
A comfortable, welcoming camp on the Selinda Spillway just outside the Okavango Delta, with super horses and a flexible schedule of riding, walking and boating – or simply relax by the pool and watch the game go by.
7 night safari, flexible dates
From £4280 per person or £2355 per child under 12 (including air charters from Maun)
OR Borana Lodge in Kenya – a stunning lodge overlooked by Mount Kenya on the Laikipia Plateau, with gorgeous riding for miles…
---
For more information on any of these rides, or to discuss other ideas, please email us at info@rideworldwide.com or call 01837 82544 - we'd love to help!