Ecuador
These rides take you to Ecuador's famous Avenue of Volcanoes, up to its high Andean grasslands. You will ride in the shadow of the giant volcanic peaks of Cayambe and Cotopaxi, see the brightly clothed Indian farmers and shepherds who tend flocks of sheep and llamas in the hills, join colourful Ecuadorian cowboys herding cattle into sheltered valleys and visit markets, weavers and woodturners who practice their traditional crafts in the villages. Three ride itineraries are offered, following ancient Inca routes and taking you either from comfortable hacienda to hacienda or using local lodges and farms.

Rides are run from fixed dates year round usually for 7 or 10 nights. Private trips and tailor made itineraries can also be arranged for groups of 2 or more. Please contact us to discuss.




SUMMARY
Riding: 4-7 hours a day
Horses: locally bred Criollo, Andalucian, Thoroughbred crosses
Pace: moderate overall and varied; generally good chances to canter but some slower days
Riding ability: suitable for intermediate to experienced riders
Weight limit: 95kgs (15 stone) but supplement is be payable if you are over 85kg (13st 5 lbs)
Accommodation: haciendas & country hotels; local lodges & farms (2 options)
Group size: max 8
Season: year round
Price: 7 night trails from USD 3175 (approx £2440) per person
HORSES & RIDING
Horses: The horses are mostly the local Criollo breed, crossed with Andalucian, Thoroughbred, Paso and other warmblood breeds. They are between 14.2hh and 16hh, are generally fairly narrow in build but strong and sure footed. They are well suited to the terrain and are calm but also responsive, forward going and fun to ride. The saddles are ex US Cavalry saddles, classed as western style but really half way between English & western and covered with a comfortable sheepskin. Most of the horses are trained western style so are used to neck reining. Groups are normally limited to a maximum of 8 guests.

Hours: There is usually 5 or 6 hours riding a day, riding from hacienda to hacienda, or between farms and lodges with breaks for rests, lunch and sightseeing.

Pace and experience required: To take part in these rides you need to be a reasonably experienced rider. You should be comfortable, secure and in control on a well schooled horse at a walk, trot and canter and used to riding in open country and over varied terrain. You should have a reasonably good level of general and riding fitness.
ACCOMMODATION
A variety of accommodation is used on the rides, depending on the itinerary. On the 'Hacienda' rides, nights are at a selection of Ecuador's haciendas (manor farms), and country hotels. These are all comfortable, and rooms have own bathrooms etc. On the Andean Adventure & Volcano Rides nights are spent at more simple haciendas, local farms ('fincas') and guest houses which are simple and rustic, bathrooms are sometimes shared, but reasonably comfortable.
RATES & DATES
Rates 2022

(Assuming a minimum of 4 riders)

Haciendas of the Andes (7 nights) - USD 4175
(Single supplement USD 450)

Andean Adventure (7 nights) - USD 3175
(Single supplement approx USD 345 - limited single rooms available)

Volcano Ride (10 nights) - USD 3950
(Single supplement approx USD 395 - NB single room can only be guaranteed on 7 or 8 nights)

Rates include - all riding, guiding and equipment, twin accommodation (some dorm style rooms on Andean Adventure and Volcano Ride), meals, entrance fees to National Parks and collection from and return to Quito as a group.

Rates exclude - international flights to Quito and taxes, airport transfers, personal medical insurance (compulsory), drinks at hotels / haciendas, any visa fees and personal items such as tips, laundry etc.

Prices are quoted in US dollars. Payments can be made in pounds sterling if you wish and we can give you a sterling rate at the time of booking.

Dates 2022





Haciendas of the Andes
4th to 11th June 2022
2nd to 9th July 2022
13th to 20th August 2022
10th to 17th September 2022
1st to 8th October 2022
5th to 12th November 2022
26th November to 3rd December 2022
19th to 26th December 2022

Volcano Ride
15th to 25th June 2022
13th to 23rd July 2022
10th to 20th August 2022
1st to 10th September 2022
8th to 18th October 2022
2nd to 12th November 2022
1st to 10th December 2022
16th to 26th December 2022
28th December 2022 to 7th January 2023

Andean Adventure
4th to 11th June 2022
30th July to 6th August 2022
20th to 27th August 2022
17th to 24th September 2022
12th to 19th November 2022
19th to 26th December 2022

Where 2 itineraries appear on same date, only the first confirmed itinerary will run
Other dates on request for groups

Average temperature guide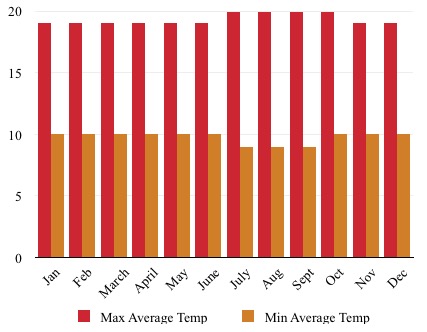 ITINERARY
Itinerary in brief - Haciendas of Andes Ride. Please enquire for other itineraries

| | |
| --- | --- |
| | The following is an example of the itinerary for the Hacienda of Andes Ride. Contact us for other itineraries. |
| Day 1 | Met in Quito and driven about 90 minutes to Cayambe, with a stop to visit the market. Lunch and meet the horses, an introductory ride over to the Zuleta Valley. Dinner and the night at Hacienda La Merced. |
| Day 2 | A full day ride through a patchwork of fields to San Pablo lake, stopping for a picnic lunch en-route. Dinner and night Hacienda Cusin. |
| Day 3 | Breakfast and ride south through farmland, forest and open country with some good chances to canter. In the afternoon leave the horses and drive south to a country hotel where the night is spent. |
| Day 4 | A spectacular ride today, crossing the foothills of Cotopaxi National Park, beautiful remote wilderness with good chances to see Condors. Dinner and the night at Los Mortinos, a lodge with unbeatable views of Cotopaxi. |
| Day 5 | The ride today is again into the Cotopaxi National Park, maybe meeting the wild horses as you ride across the plains and old lava flows. A picnic lunch before you return to Los Mortinos for dinner and the night. |
| Day 6 | Set off riding, heading to the slopes of Ruminahui volcano, climbing to around 4000m you will experience one of the hightest canters in the world! The night is spent at a Jesuit hacienda. |
| Day 7 | Breakfast and the final ride takes you close to Cotopaxi volcano. There will be exhilarating canters across the high plains. In the afternoon descend to the valleys and the roadhead. Leave the horses and transfer to an hacienda close to Quito airport for dinner and the night. |
| Day 8 | Breakfast and own arrangements for onward travel. |
| | Contact us at info@rideworldwide.com or on tel (+44) (0)1837-82544 / 825440 for further information, detailed itineraries, dates and answers to questions. |
TRAVEL
The meeting point for the rides is Quito, Ecuador's capital. There are flights to Quito from London with KLM via Amsterdam and Avianca via Bogota - both usually overnight, arriving Quito early the next morning - and with Iberia via Madrid and several US airlines via the States - usually day flights, arriving Quito in the evening. For flights from London budget around £850 economy return.