Argentina ~ Jakob Von Plessen's Argentine Adventure
This ride takes you to the heart of Argentina on a uniquely personal trip that explores the Patagonian Andes. It has been put together by Argentinian-raised Jakob von Plessen who has spent several years guiding riding safaris in Kenya. This has given him the experience to produce a remarkable adventure with an eye for detail. From Buenos Aires you fly south to the Argentine Lake District and climb high into the snow capped mountains through land unspoiled by man, where pristine turquoise rivers offer refreshing swims and entertaining trout fishing.

Private groups can add a a few nights stay at El Boqueron in Buenos Aires Province, Jakob's family home.




SUMMARY
Riding: 6-8 hours a day or tailored to suit at the estancia.


Horses: Locally bred Criollo and Criollo, TB and TB cross.


Pace: moderate and varied, slow in the mountains, some open going for fast canters.


Riding ability: all abilities if reasonably fit; the local riding and tack is different from the English style and easy to learn, but hours can be long so a reasonable level of fitness and some previous riding experience are required.
Weight limit: 95kg (15 stone). Please contact us if you are near the limit. 

Accommodation: 5 & 3 camps, comfortable homestead / lodge (estancia)
Group size: maximum 8.
Season: November to March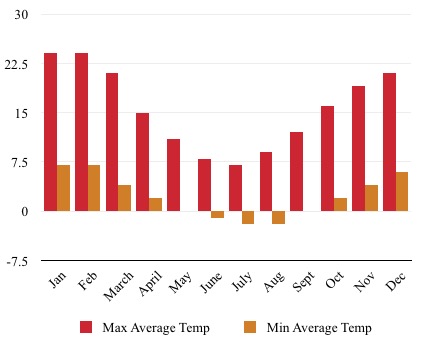 HORSES & RIDING
Horses: The horses for the Patagonian sections are local Criollo and Criollo cross horses, they are good natured and a sensible, responsive and enjoyable ride. Saddles are Argentine style with a comfortable sheepskin on top. The horses are ridden western style and are used to neck reining. At El Boqueron the horses are Thoroughbred and Thoroughbred cross, and as well as Argentine tack, polo saddles are available.

Hours: There is generally 6 to 8 hours riding a day, with breaks for rests and lunch.

Pace and experience required: To take part in these rides you should have a reasonable amount of experience and a good level of general fitness. You should be comfortable and in control at a walk, trot and canter, and used to riding in open and varied country. Experienced riders will have fun, well paced riding over interesting terrain. The horses include sensible, steady schoolmasters so less experienced riders who are fit and adventurous can also participate. The pace is varied with some canters most days. Stick and ball polo and cross country jumping is an option at El Boqueron.
ACCOMMODATION
Accommodation on the ride varies. During a 6 or 7 night Patagonia adventure, 4 nights are at a comfortable 'base camp' with walk in safari tents and en-suite bathrooms, 2 nights are in more simple 'fly camps' and one night in a converted barn. When at El Boqueron accommodation is very comfortable and rooms have their own private bathrooms. Single accommodation is not generally possible in Patagonia, but is an option at El Boqueron. Meals are either prepared for you around the camp fire or cooked by the estancia staff, often 'asados' - barbecues of delicious Argentine beef, washed down with red wine.
RATES & DATES
Rates 2017-2018

RATES (valid to April 2018)
USD 700 per person per night
This rate INCLUDES all riding, twin accommodation, all meals (lunch on the first day to lunch on the last), local drinks, guides, back up team, grooms, equipment and also all road transfers as described.

The rate EXCLUDES international flights to Buenos Aires and internal flights (approx USD600 for Patagonia adventure; USD 250 for El Boqueron), personal medical / travel insurance (which you must have), any visa fees, optional activities such as fishing, any extra nights accommodation, personal items such as telephone calls and tips.

Single supplements are not charged but single rooms cannot be guaranteed throughout

Prices are quoted in US dollars. Payments to us can of course be made in pounds sterling if you wish and we can give you a sterling rate at the time of booking.
Dates 2017-2018

Dates available from November to February for Patagonia Adventures; El Boqueron on request for private groups between October and April).

10th to 19th December 2017 (3 nights, 6 nights Patagonia)
17th to 26th December 2017 (3 nights Boqueron, 6 nights Patagonia)
21st to 30th December 2017 (3 nights Boqueron, 6 nights Patagonia)
3rd to 10th January 2018 (7 nights Patagonia)
5th to 14th January 2018 (3 nights Boqueron, 6 nights Patagonia)
9th to 18th January 2018 (3 nights Boqueron, 6 nights Patagonia)
19th to 26th January 2018 (7 nights Patagonia)
21st to 30th January 2018 (3 nights Boqueron, 6 nights Patagonia)
6th to 15th February 2018 (3 nights Boqueron, 6 nights Patagonia)
10th to 19th February 2018 (3 nights Boqueron, 6 nights Patagonia)

Estancia El Boqueron Experience - On request (can be combined with above or separate) please enquire
ITINERARY
| | |
| --- | --- |
| | Itinerary in brief |
| Day 1 | [Morning flight south to the Argentine Lake District]. On arrival transfer to Lago Faulkner. Meet the horses and ride about 2 hours to base camp. Dinner at the base camp in the Filo Huahum valley. |
| Day 2 | Breakfast and head off on day ride exploring the Filo Huahum valley and the shores of lake returning for a delicious Argentine style asado (barbecue). In the afternoon head to another lake in the hills, returning to base camp for dinner and the night. |
| Days 3 | Breakfast and load pack horses, riding through Nahuel Huapi National Park. A long and exciting day with the night spent at fly camp high in the Andean Cordillera. |
| Day 4 | Strike camp and set off by a different route, with wonderful views of Buque mountain, back to base camp in the Filo Huahum valley. |
| Day 5 | The day spent at the base, perhaps working cattle, rounding up the herd of horses, swimming, walking and relaxing in camp. |
| Day 6 | Breakfast and set off with pack horses along the lake shore then to the top of Cerro Bayo. Camp is set up with spectacular views over the Volcanoes in Chile and Argentina. |
| Day 7 | Breakfast and ride down to a farm on the shores of Lake Traful. A delicious barbecue and night spent in a converted barn at the farm. |
| Day 8 | A leisurely morning ride along the lake and a swim before lunch. Transfer to Bariloche [in time for afternoon flight to Buenos Aires]. |
| | Contact us at info@rideworldwide.com or on tel (+44) (0)1837-82544 / 825440 for further information, detailed itineraries, dates and answers to questions. |
TRAVEL
The start point for the rides is Buenos Aires, the capital of Argentina. For flights from London to Buenos Aires budget for around £850 to £950 economy return (varies with season, carrier and availability). You will also need internal flights which we canarrange for you or you can book with your international flights (additional cost, approx USD 600 for Patagonia only; USD850 for Patagonia & El Boqueron).