Argentina ~ Corrientes, Estancia La Rosita & Gaucho Rides
An authentic family owned Estancia in Corrientes province, northern Argentina. Flexible stays for 3 or more nights; 6 night 'estancia to estancia' rides for intermediate riders and above, March to November.

Where About 600 kms north of Buenos Aires in Corrientes province.

What is it like Corrientes is the heart of traditional 'gaucho' country. Largely flat and sub-tropical, its landscape is open grassy meadow with marshland, eucalytus plantations and further afield, the swamps of the Parana and Corrientes rivers. La Rosita is a 'real' cattle and horse rearing estancia - horses, cattle, polo, nature - a genuine gaucho lifestyle you are warmly invited to share. With just 7 rooms at the estancia, your stay is completely personal and the overall feeling is that it is a real pleasure to show you the best of rural Argentine life

Who does it suit Anyone who wants to experience authentic rural Argentine hospitality. Join the gaucho life - horses, cattle, food and fun. Stays are flexible; the estancia is open year round and you can ride as much as you wish, exploring the pampa, lagoons, forest and sand dunes. There's always cattle work to join, from rounding up to helping with the general husbandry on a working estancia, as well as polo, fishing, swimming and, between March and November, Gaucho Rides heading to other estancias, staying at different farms each night.

Why we love it It really is authentic rural, cattle-rearing, Argentina at its best - colourful gauchos, rodeos, round-ups, 'asados' - a taste of rural life and always with real love!




SUMMARY
Riding: 3-6 hours a day or tailored to suit
Horses: farm bred crosses, with Criollo, TB, quarterhorse or Percheron blood
Pace: varied, tailored to suit (fast to moderate on Gaucho Ride)
Riding ability: novice to experienced riders; families welcome (intermediate and above only on Gaucho Ride)
Weight limit: about 95kg (15 stone) but contact us if you are 90kg (14st 2lbs) or over
Accommodation: comfortable estancia
Group size: maximum 12
Season: year round (March to November for Gaucho Rides)
Price: 7 night stays from USD 1440 (approx £1105) per person
HORSES & RIDING
Horses: The horses are farm bred criollo crosses, some with TB, quarterhorse and percheron blood. Most have been home reared and they are a fun, responsive ride, regularly used for cattle work and polo. There are around 130 horses on the estancia, including breeding mares and foals, all known well to Fernando and his team, so plenty to suit all levels of rider. Saddles are Argentine style (very comfortable with big sheepskins) or polo saddles. The horses are ridden in pelham bits in local style which means a loose rein and light hands. Saddle bags are provided where necessary.

Hours: When staying at the estancia there is usually about 3 to 6 hours riding a day with breaks for rests and lunch, although hours are flexible and tailored to suit. On Gaucho Rides the route between estancias is about 150 kms and most days include about 5 hours riding, with one short day and one long day where you may be in the saddle for around 8 hours. There is a long break for lunch each day.

Pace and experience required: Estancia based stays suit riders of various ability levels, although as a minimum you should have some previous riding experience and be fairly fit. Ideally you should be comfortable and in control on a well schooled horse at a walk, trot and canter and used to riding in open country. Experienced riders will have responsive forward going horses and fun riding but there are also sensible, steady schoolmasters, and riding hours can be adjusted, for less experienced riders. The pace is varied with plenty of opportunities for canters on flat, open going and also slower days. Gaucho Rides are for intermediate riders and above only and the pace on these is usually moderate to fast, covering up to 50km a day and changing horses regularly.
ACCOMMODATION
There are 7 guest bedrooms at La Rosita, all with en-suite bathroom, with two interconnected rooms for families sharing a bathroom. Rooms are simple, its a home not a hotel, furnished in traditional 'estancia' style, with tiled floors, polished wood or wrought iron beds and antique style furniture, but great care is taken to make sure you are comfortable. Air conditioning units, heating and maid service are all provided. Dinner is usually served in the family dining room of the main house and breakfast and lunches outside on the veranda or on tables set up under palm trees in the garden. The house is surrounding by lawns, flowering trees and shrubs and there is a small swiming pool to cool off in when it is very hot. On Gaucho Rides, nights are also spent at three other estancias; all different, all authentic and again simple but comfortable with welcoming hospitality at the fore. Depending on numbers, bathrooms may be shared on some nights.
RATES & DATES
Rates 2023


Estancia stay - USD 180 per day
single supplement USD 45 per day
NB does not include travel to / from La Rosita
Rates are per day (eg a 4 night stay is charged as 5 days)
Rate includes - twin accommodation, all riding with guide, meals and drinks

8 night Estancia stay itinerary - USD 1440
single supplement - USD 315

8 night Gaucho Ride itinerary - USD 2395
single supplement - USD 450

Itinerary rates include - 2 nights overnight sleeper bus, 6 nights twin estancia accommodation, all riding, all meals, drinks, guiding services, equipment, return bus tickets Buenos Aires-Esquina, and transfers between Esquina and Estancia La Rosita.

Itinerary rates exclude - International flights to Buenos Aires, transfers, meals and activities in Buenos Aires, personal medical / travel insurance (which you must have), any visa fees, tips (see note below) and any extra nights accommodation.

Group bookings - For groups of 7 or more riders booking together we can include one place free of charge.

Single accommodation - Rates quoted above assume twin shared accommodation. If you are booking alone at Estancia La Rosita then you will need to pay the supplement unless we can find a sharer.

Prices are quoted in US dollars. Payments to us can of course be made in pounds sterling if you wish and we can give you a sterling rate at the time of booking.

Dates 2023


Estancia stays - on request, year round

Gaucho Ride
23rd September to 1st October 2023
21st to 29th October 2023

Other dates on request for private groups
Average temperature guide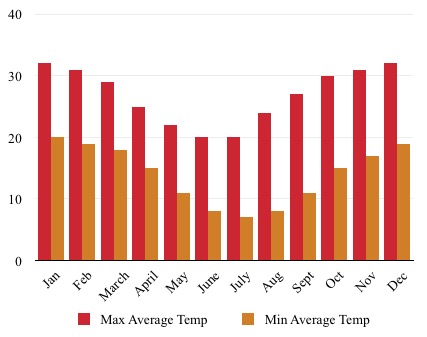 ITINERARY
Itinerary in brief - Gaucho Ride
| | |
| --- | --- |
| Day 1 | [Own arrangements to arrive Buenos Aires]. Make your way to Retiro central bus station in Buenos Aires in time for the overnight luxury sleeper bus to Esquina in Corrientes province. Dinner served onboard. (D) |
| Day 2 | Early morning arrival (approx 05.30) in the town of Esquina, where you will be met and transferred by car to Estancia la Rosita (about 30 mins drive). A good breakfast and time to rest when you arrive. A little later, head off on an introductory ride to try the horses and the Argentine riding style. Return to the estancia for a leisurely lunch and a chance in the afternoon to head out again, riding alongside the gauchos. Later, a candlelit dinner in the dining room of the 19th century part of the estancia. (B,L,D) |
| Days 3 | Enjoy a morning ride across the grassy pampa, with plenty of chances to try your horse at all paces, returning to the estancia for lunch and a siesta. In the afternoon, head to the estancia's own polo ground for some stick and ball practice with the gauchos who are all good players. Night La Rosita. (B,L,D |
| Day 4 | An early wake up and breakfast before mounting up for a long day in the saddle, about 22 miles in all. Lunch is a typical Argentine 'asado' (barbecue) on the shores of a lagoon and the afternoon's ride finishes at the end of a tree lined drive at the simple but cosy estancia La Amistad (approx. 5 ½ hours riding). Dinner and night La Amistad (B,L,D) |
| Day 5 | Mount up on new horses, with yesterday's enjoying a rest as they lope along with the group. The route passes through and between lagoons inhabited by alligators and capybara and you'll stop for lunch along the way at an old cattle station. After a siesta, continue on to the next estancia, the aptly named Buena Vista (approx. 5 hours riding). Time for a refreshing dip in the pool before dinner and the night at Buena Vista (B,L,D) |
| Day 6 | A delicious breakfast before setting out from Buena Vista, riding for about 2 hours through native scrub and across the pampa to a lunch spot overlooking the Corrientes River. If the water leval allows, you might find a place to cross the river or will stop for a leisurely lunch before the next part of the journey, which is by boat to Estancia La Pelada. Settle in at the estancia and with a long day of riding tomorrow, a leisurely afternoon with time to relax by the pool or challenge the gauchos at 'ring game' before meeting for dinner. Dinner and night La Pelada (approx. 2 hours riding). (B,L,D) |
| Day 7 | A hearty breakfast to set you up for the longest riding day, followng a route back to La Rosita. Head out across the wide pampa, riding for about 4 hours, and keeping up the pace to cover plenty of ground before lunch. A fortifying and delicious 'asado', then ride on until you reach the district of smaller subsistence farms outside Esquina. Home is a bit further still and in the evening, as dark is setting in, the frogs are singing and fireflies begin to light up, you finally reach the welcome sight of La Rosita. Dinner and night at La Rosita (approx. 8 hours riding). (B,L,D) |
| Day 8 | A last morning at the estancia with your choice of walks, a ride, perhaps polo and time to relax. In the afternoon your final ride out with the gauchos and after packing up, a special dinner followed a late evening transfer to Esquina for the overnight bus back to Buenos Aires. (B,L,D) |
| Day 9 | Arrive Buenos Aires at about 08.00. Own arrangements for a taxi to Ezeiza International airport and for your flight home (or onward travel). |
| | Contact us at info@rideworldwide.com or on tel (+44) (0)1837-82544 / 825440 for further information, detailed itineraries, dates and answers to questions. |
TRAVEL
The meeting point for Estancia La Rosita is Esquina, a small town in Corrientes province, best accessed by overnight luxury sleeper (flat bed!) bus from Buenos Aires. We will arrange bus tickets as part of your stay (included on 8 night packages).
For flights to Buenos Aires from London budget around £800 to £1000 economy return (varies with season, airline and availability). British Airways has direct flights from London to Buenos Aires and other airlines such as Iberia and Aerolineas Argentinas fly via Madrid.