Spain ~ Girona Pyrenees
The Girona Pyrenees are in north-east Spain where the Pyrenees mountains form the border with France. The high 'Garrotxa volcanica', with pine and beech forests, is a landscape typical of this region, and from here trails lead down to Mediterranean forest, vineyards and the craggy coastline of the Cap de Creus, inspiration to Salvador Dali. Rides start high in the Pyrenees, close to the small town of Camprodon and explore mountain pasture and sleepy villages, crossing into France and back on one route, following drover's tracks down to the coast on another, with nights at small hotels and guesthouses along the way.




SUMMARY
Riding: 6 to 9 hours a day.
Horses: Hispano-Arab crosses, Anglo-Arab and local cross breeds.
Pace: moderate with good chances to canter, depending on conditions
Riding ability: confident intermediate to experienced riders.
Weight limit: about 90kg (14st 2lbs) but please call us to discuss if your weight is close to this.
Accommodation: guesthouses, 2* and 3* village hotels
Group size: maximum 10
Season: April to October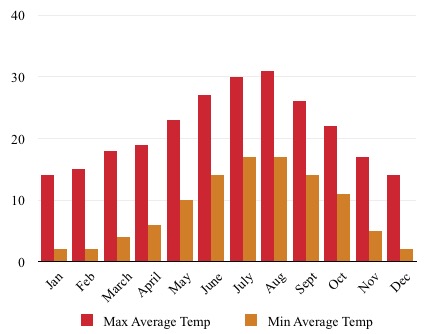 HORSES & RIDING
Horses The horses used for rides are well schooled crossbred Andalucian and Hispano Arabs. They have all been carefully chosen and most are between 14.2hh and 16hh and are of a medium build. They are fit, good natured, forward going and responsive to ride and well adapted to the sometime rough terrain. Saddles are mostly general purpose English saddles. Most horses are ridden in snaffles. Saddle bags are provided to carry items required during the day and for picnic lunches. There is a maximum rider weight limit of 90kgs.
Hours: Rides generally include 6 to 9 hours riding each day, with breaks for drinks and lunch
Pace and experience required: To take part in these rides you should have a reasonable amount of previous riding experience and a fairly good level of general and riding fitness. You should be secure, comfortable and in control on a well schooled horse at the walk, trot and canter and used to riding in open country. The horses are a well schooled, very enjoyable and forward going ride for experienced riders. There are also well mannered, steady horses that are suitable for the fit, but less experienced rider. On most days there are good opportunities to move on, with some long canters, but some days in the mountains will be slower - the Pyrenees to Sea Ride has more possibilities for faster riding.

ACCOMMODATION
Accommodation on all the rides, although not luxurious, is of a reasonably good standard and all rooms have their own bathrooms. Accommodation varies and depends on what is available along the route. You will stay in simple guesthouses, or small hotels - these are usually about a local 2* to 3* standard and some have swimming pools.
RATES & DATES
Rates 2019

Prices are seasonal:

Pyrenees to Sea (6 nights): Low season 1360 Euros; High season 1545 Euros
Single supplement 245 Euros
High Pyrenees (6 nights): Low season 1340 Euros; High season 1525 Euros
Single supplement 220 Euros
Costa Brava Break (3 nights): Low season 710 Euros; High season 800 Euros
Single supplement 110 Euros
Pyrenees Summer Ride (4 nights): 1240 Euros
Single supplement 150 Euros
single supplements not charged if you are prepared to share a twin room with another guest if necessary

Rates include - all riding, twin accommodation, meals and transfers from Barcelona to the start of the ride and back at set times with the group.

Rates exclude - international flights, personal medical insurance (compulsory), your bar bill, any visa fees and any tips.

Prices are quoted in Euros. Payments to us can of course be made in pounds sterling if you wish and we can give you a sterling rate at the time of booking.

Dates 2019

High season =*

High Pyrenees
12th to 18th May
26th May to 1st June
9th to 15th June*
23rd to 30th June*
8th to 14th September*
22nd to 28th September*
29th September to 5th October*
13th to 19th October*
27th October to 2nd November

Pyrenees to Sea
20th to 26th May
3rd to 9th June*
17th to 23rd June*
16th to 22nd September*
7th to 13th October*
21st to 27th October*
4th to 10th November
Costa Brava Break are last 4 days of above Pyrenees to Sea dates

Pyrenees Summer Ride
31st July to 4th August
7th to 11th August
14th to 18th August
21st to 25th August

ITINERARY
Itinerary in brief - Pyrenees to Sea Ride. Please enquire for other itineraries.
| | |
| --- | --- |
| Day 1 | Arrive Barcelona. Evening transfer about 2 hours to L'Abella. Dinner and night at L'Abella. |
| Day 2 | Meet the horses and set off riding towards the Pyrenees and to the Salarsa valley. Ride through beech forests and across wild flower meadows before you continue up onto the mountain plateaus, to reach the Coll de Salomó, the highest point of the day (850 m). Ride onto Sant Andreu de Bestacrá and then descend to Beget for the evening. |
| Day 3 | Today is probably the longest and most demanding day. The morning ride takes you through the scented oak forests of Alta Garrotxa towards Vall d'Hortmoier, Cross the Llerca River and climb to the Talaxà peak. From here descend to Vall de Sadernes, leading the horses for about 1km. You arrive at the Sant Aniol River before another climb to the Coll de Bassegoda at around 1,200 meters before descending to Albanyà. The night is spent at Bassegoda campsite, in comfortable twin cabins. |
| Day 4 | Ride along the Muga River and continue across the GR2, with it´s typical landscape of Alt Empordan, full of vineyards and olive groves as well as the vegetation of Albera Natural Park. Here you may see the most typical Mediterranean metamorphous rocks made of schist and clay shale. In the evening arrive at your hotel near the medieval village of Perelada, famous for its "cava" (sparkling wine). |
| Day 5 | Today you leave the mountains and ride through the Albera and the coastal area of Costa Brava towards the sea. Arrive at the town of Llanca, your destination for the night. Within the town, there is a wealth of artistic and historical heritage. |
| Day 6 | Ride out of Llanca to a small bay. A chance for a swim and lunch at a local restaurant before spending the afternoon on the beach. In the late afternoon ride into Albera and back to Llanca. |
| Day 7 | Breakfast and transfer with the group to Barcelona airport for your flight home. |
| | Contact us at info@rideworldwide.com or on tel (+44) (0)1837-82544 / 825440 for further information, detailed itineraries, dates and answers to questions. |
TRAVEL
The meeting point for the rides is Barcelona airport and transfers from/to Barcelona at set times on the first and last days are included in the ride rate. British Airways, Iberia, Easy Jet and several other airlines have direct flights to Barcelona from a number of different UK airports. Flights vary from as little as £60 to £250 economy return.