France ~ Pyrenees & Pays Basque
These rides explore the Basque country of the western Pyrenees in south-west France and northern Spain, a region of spectacular mountain scenery where you can also experience first-hand the culture and traditions of the intriguing Basque people.

Routes for 2020 are exciting opportunities to join your expert French guide on an exploration of the border country, the River Aragon and Sos del Rey, the Bardenas Desert in Navarra. The spirit of adventure, an insider's knowledge and a charming and reliable team - a wonderful chance to get under the skin of this fascinating part of France & Spain




SUMMARY
Riding: 5-6 hours a day
Horses: local cross breeds
Pace: slow to moderate
Riding ability: intermediate and above
Weight limit: 95kg (15 stone)
Accommodation: 2* & 3* village hotels, guesthouse & Chambres d'Hotes
Group size: maximum 10
Season: April to October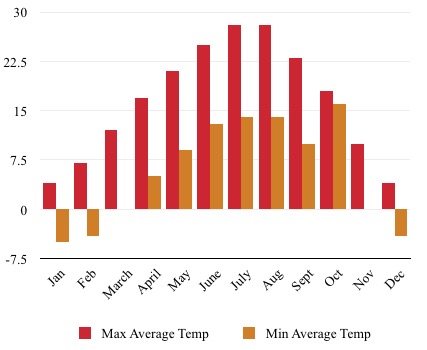 HORSES & RIDING
Horses: The horses are locally bred, of mixed blood and range between about 14.2hh and 16.2hh. They are well kept, well-mannered and also forward going and responsive to ride. English style saddles are used and most horses are ridden in hackamores. They are used to a light contact with the mouth and go well on a relaxed rein. .

Hours: There is usually about 5 to 6 hours a day - broken up with stops for drins, lunch and to stretch your legs.

Pace and experience required: The rides are at a moderate pace overall, with routes taking you through the mountains along narrow tracks. Some days in the hills will be at a relaxed pace, mostly walk and trot, but where the terrain allows there are usually good opportunities for trots and canters (you will be asked not to overtake the guide). The ride is aimed at reasonably competent riders but as the horses are sensible and well-mannered and the pace is not particularly fast, it is well suited to confident riders of an intermediate ability. As with all of our 'progressive' rides, you will be spending quite a bit of time in the saddle on consecutive days, so will enjoy your holiday much more if you are reasonably riding fit and we recommend regular riding practice in the months before you go.
ACCOMMODATION
Accommodation is in a variety of 2* to 3* village hotels, guesthouse and Chambres d'Hotes. Rooms have their own bathrooms - usually with a loo and shower rather than a bath tub. Some of the remoter areas offer limited choice and here the hotels will be quite simple. As far as possible hotels are chosen for their character, style and ambiance - and also for their excellent food.
RATES & DATES
Rates 2020

River Aragon & Sos del Rey (5 nights) Euros 1625
Kings of Navarra (5 nights) Euros 1625
Basques Pyrenees (5 nights) Euros 1565
Wild & Medieval Aragon (5 nights) Euros 1500
Bardenas Desert, Navarra (5 nights) Euros 1475
Sare to Espelette (5 nights) Euros 1625
Espelette & Sare (4 nights) Euros 1440
single supplement E35 per night

Prices are quoted in Euros. Payments to us can of course be made in pounds sterling if you wish and we can give you a sterling rate at the time of booking.

Rates include - all riding, twin accommodation, meals, wine with dinner, and transfers from Biarritz airport to the start of the ride and back at set times with the group.

Rates exclude - international flights to Biarritz, personal medical insurance (compulsory), any visa fees and any tips.

Dates 2020

River Aragon & Sos del Rey
20th to 25th May

Kings of Navarra
3rd to 8th June

Basques Pyrenees
10th to 15th June

Wild & Medieval Aragon
2nd to 7th October

Bardenas Desert
28th May to 2nd June
25th to 30th September

Sare to Espelette
17th to 22nd June
18th to 23rd September

Espelette & Sare - On request for groups between 20th March and 12th May & 17th July and 25th August

ITINERARY
Itinerary in brief, Bardenas Desert, Navarra - please enquire for other itineraries

| | |
| --- | --- |
| Day 1 | Arrive Biarritz airport where you will be met (usually around 4pm) and driven about two and a half hours, to comfortable accommodation in the town of Figarol. Dinner and night. |
| Day 2 | Breakfast and a short drive to meet the horses. After an introduction set off riding, entering the national park of Bardenas and heading south east, through the spectacular scenery of the "White Bardenas". The night is spent at a shepherds hut in the middle of the desert. |
| Day 3 | Set off riding, heading south on an ancient transhumance route used by the cowboys of the Pyrenees. Head west to the superb fairy tower, Castil de Tierra, then on to Arguedas. The night is spent at an lovely old farm. |
| Day 4 | Breakfast and set off again, crossing many canyons and the natural reserve of Cortinas. The night is sepnt at an hacienda style house in the desert with wonderful views. |
| Day 5 | Saddle up and ride back towards Figarol, crossing country with a variety of vegetation including stands of wonderful umbrella pines. Arrive Figarol in the late afternoon and drive back across hte border to Sare. Dinner and night in Sare. |
| Day 6 | Breakfast and then transfer to Biarritz airport. |
| | Contact us at info@rideworldwide.com or on tel (+44) (0)1837-82544 / 825440 for further information, detailed itineraries, dates and answers to questions |
TRAVEL
The meeting point for the rides is Biarritz airport with meeting usually on the afternoon of the first day. From the UK several low cost airlines operate during summer months - Easy Jet have flights from Gatwick and Luton; Ryan Air fly from Stansted and Flybe have flights from Southampton and Birmingham. It is also possible to fly via Paris.