Jordan
7 and 9 night trips riding from Petra to the Wadi Rum, using simple camps and hotels. Available year round. Suitable for confident intermediate riders and above

Where Starting near Amman, Jordan's capital, with the first night in a small hotel in Madaba, you travel south to Petra, visiting the ruins on foot, before meeting the horses close by. Then you ride south for a few days over barren mountains to the Wadi Rum desert. Further days to explore Wadi Rum before leaving the horses and driving to Aqaba and the Dead Sea, or straight back to Madaba and Amman for onward flights.

What is it like Jordan's Wadi Rum has an extraordinary landscape of towering rocks and gigantic boulders, dotted across wide, open sandy plains. Sandstone cliffs change colour with the sun, from yellow to gold to red, as days turn to evening. Huge rocks cast shadows on the sand, there are winding canyons, secret wadis and rock arches - landmarks named by Lawrence of Arabia. A desert full of features.

Who does it suit Confident riders of at least intermediate standard who are comfortable on an energetic horse in an open, unrestricted area where there are no fences or roads to interrupt. You need to be happy to camp out in simple desert camps, often sleeping under the stars or in the shelter of a rocky cliff. Water is limited so your 'shower' is a jug and flannel, your 'armchair' a cushion on the floor and your 'table' a traditional style carpet. For private groups upgrades are possible - contact us to discuss.

Why we love it Feeling like a nomad, moving on with few belongings, spending nights under a star studded sky. Soaking up the history of Petra and the architectural richness of the ancient world. Riding through hidden wadis protected by towering cliffs, crossing vast sandy plains and cantering across desert clay flats! 




SUMMARY
Riding: 4-6 hours a day
Horses: pure Arab, Arab cross
Pace: moderate
Riding ability: confident intermediate to experienced riders
Weight limit: 85kg (13st 5lbs)
Accommodation: 2*-3* hotels, 3∆ camping (upgrade to 5* hotels on request)
Group size: max 10
Season: year round
Price: 7 night rides from USD 1875 (approx £1390) per person

HORSES & RIDING
Horses: Mostly Jordanian Arabs and Arab crosses. The majority are mares, averaging about 15hh to 15.2hh and are generally fairly narrow in build. They are responsive to ride with quite a lively, spirited temperament, although they are also very sensitive and sensible making them easy to handle. They are tough, strong, extremely well cared for and looked after to european standards. Tack is good quality English style (Wintec type saddles) with saddle blankets that have pockets for personal belongings, cameras etc. Riders are expected to groom and tack up their own horse. Rides are normally limited to a maximum of 10 guests.

Hours: Usually between 4 and 6 hours riding a day, moving from camp to camp, although this varies with the itinerary, weather and time of year.

Pace and experience required: To join a ride you need to be a reasonably experienced rider who is secure, comfortable and able to control a fairly spirited horse at all paces in open country. The horses are well mannered and sensible to handle but they are generally of quite a lively, spirited temperament, so suit capable riders, who are relaxed and confident. Overall the pace is moderate but it varies day to day with the terrain and weather, as well as riders' ability. In the Wadi Rum the going is good (although there may be deep sand where you need to take care) and wide open, with plenty of places for long canters where your horse has no boundaries. In the more mountainous region around Petra, it is rougher underfoot, can be rocky and there are roads and tracks to negotiate, so the pace has to be slow.
ACCOMMODATION
Accommodation is in a combination of camps and simple hotels when staying in Amman, Wadi Mousa (Petra) and Aqaba. Hotels are local 2*-3* with twin / double rooms with private bathroom - adjustments and upgrades are possible if you wish, for example, to include the wonderfully opulent Kempinski 5* Hotel at the Dead Sea. Camping is quite basic, with small mobile camps set up by the back up team, as you go along. Small two man dome tents are provided for sleeping (individual tents for those travelling alone), with comfortable 3'' foam mattresses (you need your own sleeping bag). There is a camp cook but you are expected to put up your own tent (very easy!) and carry your own luggage. A small wash tent is usually set up and water may be heated on the fire for washing - though limited amounts.
RATES & DATES
Rates 2022


Petra to Wadi Rum (9 nights) - USD 2045
single supplement - USD 185
Petra to Wadi Rum (7 nights) - USD 1875
single supplement - usd 160

Prices are based on 2*-3* hotel accommodation
Rates include - all riding, 7 or 9 nights twin accommodation, meals, guides, equipment (except sleeping bag) and group transfers within itinerary to / from Amman.

Rates exclude - international flights to Amman and taxes, visa fees, personal medical insurance (compulsory), your bar bill, airport transfers outside set times, tips and other personal items etc.

Prices are quoted in US dollars. Payments to us can of course be made in pounds sterling if you wish and we can give you a sterling rate at the time of booking.

Dates 2022


Petra & Wadi Rum (9 or 7 nights starting Saturdays)
23rd April to 2nd May
30th April to 9th May
7th to 16th May
3rd to 12th September
10th to 19th September
24th September to 3rd October
1st to 10th October
8th to 17th October
15th to 24th October
29th October to 7th November
5th to 14th November
12th to 21st November
19th to 28th November

Winter Rides (if cold itinerary may be changed)
10th to 19th December
24th December 2022 to 2nd January 2023
31st December 2022 to 9th January 2023

Summer Rides (be prepared for heat!)
14th to 23rd May
21st to 30th May
4th to 13th June
2nd to 11th July
23rd July to 1st August
6th to 15th August
13th to 22nd August
20th to 29th August

Other dates arranged on request for groups of 5 or more - please call to discuss.
Average temperature guide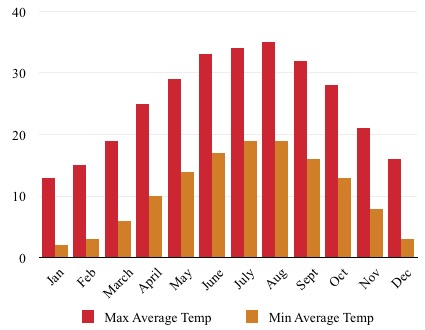 ITINERARY
Itinerary in brief - Petra to Wadi Rum Ride, 9 nights
Day 1
Met at Amman airport and driven about 30 minutes to Madaba . Dinner and night Madaba hotel.
Day 2

Breakfast at the hotel, then a drive of about 3 hours to Wadi Mousa. The day is free to visit the ancient city of Petra, carved into the rock by the Nabateans. Dinner and night hotel in Wadi Mousa.
Days 3

Breakfast and meet the horses, setting off riding in the hills above Petra with wonderful views across the Petra canyons to the slopes of Djebel Haroun, one of the highest mountains in the area. Dinner and night in camp on Taybeh mountain.
Day 4
After an early breakfast, set off riding through the mountains, following ancient caravan routes, the Silk Road and spice trail. Dinner and night in camp near the old village of Rajif.
Day 5-7

Continue the progressive ride, over the mountains, across the modern desert highway (road) and then into Wadi Rum. Riding along the sand avenues and across the plains of the Wadi Rum desert, past immense sandstone rocks, along canyons dwarfed by sheer cliffs and dramatic boulders. Three nights in simple temporary desert camps moved on ahead of you by the back up team.
Day 8
Breakfast and saddle up for the last day, crossing Barrah canyon. Stop for a picnic lunch and say goodbye to the horses before transferring by vehicle to Aqaba on the Red Sea. Night at a hotel in Aqaba.
Day 9

Breakfast and drive about an hour to the Dead Sea. Time to relax and float. Own arrangments for lunch. In the late afternoon drive on to Madaba for final night. Dinner and night at a hotel in Madaba.
Day 10
Early transfer, about 30 minutes, to Amman airport for onward flight.


Contact us at info@rideworldwide.com or on tel (+44) (0)1837-82544 / 825440 for further information, detailed itineraries, dates and answers to questions.
TRAVEL
The meeting point for the rides is Amman. British Airways and Royal Jordanian have daily direct flights to Amman from Heathrow. For flights from London budget around £450 to £750 economy return (varies with the season and availability).