Tanzania - Kaskazi Safaris
These safaris in Tanzania explore remote and un-touristed wilderness just south of the Kenyan border between Amboseli National Park to the north east and the Serengeti to the far west. Adventurous mobile safaris in true safari style, riding routes cross Masai farmland and open plains that are home to giraffe, gazelle, elephant and zebra with the magnificent peaks of Mount Kilimanjaro, Mount Longido and Mount Meru often visible on the horizon as you ride. At night, home is a comfortable private safari camp, set up and moved ahead. Hot showers at sun set, atmospheric dinners around a glowing camp fire and night sounds of the bush, all adding to the sense of pioneering adventure and safari spirit. Amboseli & Kilimanjaro Elephant Rides follow a circular route below the slopes of Kilimanjaro and towards the edge of Amboseli National Park. Natron Flamingo Rides follow a little used route through dry, desolate but hauntingly beautiful country to the shores of Lake Natron, the biggest soda lake in East Africa and an important breeding ground for flamingo. Shorter Kusini Rides, riding out from a base camp near Arusha, are another option.

Safaris are run from fixed dates throughout the year. A minimum of 4 riders are required for each safari. Other dates can be arranged on request for 4 or more riders.




SUMMARY
Riding: 4-6 hours a day.
Horses: TB cross, local breed & Arab crosses.
Pace: moderate to fast with plenty of long canters in open country.
Riding ability: suitable for confident intermediate to experienced riders.
Weight limit: about 85kg (13st 7lbs) but please call to discuss if you are close to this.
Accommodation: 5∆ camping
Group size: max 10 (min 4).
Season: year round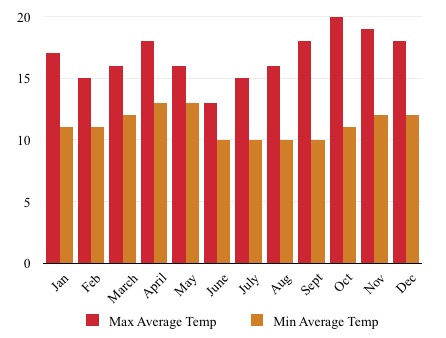 HORSES & RIDING
Horses: The horses are mostly part thoroughbred or part Arab and local breeds. They average between about 14.2hh and 16hh and are generally of a fairly lively temperament although they are also sensible and relaxed, used to game and at home in the bush. All are forward going and responsive to ride making long riding hours on safari a real pleasure. Grooms look after the horses and prepare them for rides. Saddles are either Australian stock saddles or English general purpose. Groups are a maximum of 10 guests.

Hours: There is usually 4 to 6 hours riding a day, riding from camp to camp. Rides are broken up with rests, for lunch and game viewing.

Pace and experience required. To join a safari you must be a fairly experienced rider who is comfortable on a horse at all paces from a walk to fast canter in open country. You will be riding in a varied, open area where there is big game including elephant and lion. The going on these safaris is good and the pace is often fast, with long canters across open plains and riders encouraged to spread out. You are expected to cope, keep up and stop when required, so you need to be confident and fit. If in doubt about ability please contact us.
ACCOMMODATION
Accommodation on these safaris is for the most part in private tented camps set up ahead of you by staff, with the first night usually spent at a a permanent tented camp at Arusha Polo Club. Camp sites are carefully chosen for their different views and aspects. Spacious 5x5 meter tents are used with stretched beds and linen provided. Water on safari is limited but each tent has a canvas basin set up outside with hot water for washing provided morning and evening, and enough water available for a hot shower at night. In the evenings there is a mess tent for meals, with tables and chairs, though dinner may be eaten al fresco next to the camp fire; usually cushions are taken to sit on at lunch stops lunches.
RATES & DATES
2020 Rates

Kilimanjaro Elephant Ride (7 nights) - USD 6045 per person
Natron Flamingo Ride (8 nights) - USD 6855 per person
Serengeti Safari (8 night) - USD 7295 per person
Arusha Ride (4 nights) - USD 2818 per person

Single supplements - USD 50 per night (but only limited singles available)

Rates include - All riding, guiding, equipment and back up on safari, twin accommodation, all meals (dinner first day to breakfast last), drinks, return vehicle transfers on the first / last day to/from Arusha or Kilimanjaro
International airport (depending on ride), charter flights within safari itinerary (for Natron and Serengeti Safari), flying doctor membership, Wildlife Department and Wildlife Management area fees at current rates (government rates subject to change at any time).

NOTE Wildlife Management and Department fees can change at very short notice and if they do a supplement will be charged.

Rates exclude - International flights to Tanzania and taxes, personal travel / medical insurance (which you must have); visa fees and any tips you may wish to leave staff (as a guide, a tip of approx. USD15 - USD 25 per day is suggested).

Prices are quoted in US dollars. Payments to us can of course be made in pounds sterling if you wish and we can give you a sterling rate at the time of booking.

2020 Dates


Kilimanjaro Elephant Ride (7 nights)
7th to 14th January
6th to 13th June
20th to 27th June
28th June to 5th July
25th July to 1st August
8th to 15th August
22nd to 29th August
5th to 12th September
19th to 26th September
3rd to 10th October
17th to 24th October
31st October to 7th November
8th to 15th November

Natron Flamingo Ride (8 nights)
26th March to 3rd April

Serengeti Safari (8 nights)
25th January to 2nd February
3rd to 11th February
15th to 23rd February
29th February to 7th March
14th to 22nd March

Other safaris and private rides can be arranged on request for groups - please call to discuss.

ITINERARY
| | |
| --- | --- |
| | Itinerary in brief - Kilimanjaro Elephant Ride (please enquire for other itineraries) |
| Day 1 | Arrive Kilimanjaro airport in the evening and transfer about half an hour to Arusha Polo Club tented camp. Dinner and overnight at Arusha Polo Club. |
| Day 2 | Breakfast and set off driving about 20 minutes to meet the horses at the Arusha National Park gate. Set off riding through this beautiful park, with changing landscape and good chances of seeing elephant and plains game. Camp is set up at the foot of Mt Meru. Night in camp. |
| Day 3 | Wake up to the sound of Colobus monkeys then set off riding, passing waterfalls and huge fig tress. A picnic lunch then return to camp by a different route. Dinner and night in camp |
| Day 4 | An early breakfast and ride out of the national park, heading towards Klimanjaro. A long ride crossing famrland and Masai plains, stopping for lunch under an acacia tree. After a siesta continue riding to the new camp. |
| Day 5 | A bush breakfast and set off, tracking elephants. There is a good chance of encountering some of the massive tusked elephants for which this area is known, and also good opportunities for long canters. Lunch back at camp and ride out again in the afternoon. Dinner and a second night in this beautiful campsite. |
| Day 6 | An early breakfast and ride towards Seven Sisters hills, then trhough Sinya village and on to the open plains, with chances to see game such as giraffe, zebra and the she gerenuk antelope. Dinner and night in camp. |
| Day 7 | Ride towards the Kenya border - this is both elephant and big cat country so keep an eye out! Reach camp with views of the snowy summit of Kilimanjaro and other mountains. |
| Day 8 | Breakfast in camp and then transfer about 3 hours to Kilimanjaro aiport. |
| | Contact us at info@rideworldwide.com or on tel (+44) (0)1837-82544 / 825440 for further information, detailed itineraries, dates and answers to questions. |
TRAVEL
The closest airports are Arusha and Kilimanjaro International Airport in Tanzania. There is a set meeting and transfer for each safari at Kilimanjaro Airport (at about 8pm). There are flights to Kilimanjaro International from London with KLM and also with British Airways to Dar-es Salaam then an internal connection from there to Arusha, although these are not daily and flight schedules normally mean Nairobi is the more convenient airport to use. There are daily flights to Nairobi from London with British Airways and Air Kenya (direct overnight, arriving Nairobi early the next morning). From Nairobi you can either fly to Kilimanjaro or take a shuttle bus transfer to Arusha in Tanzania - there are two departures a day on a reliable shuttle from Nairobi (cost approx USD30). For an economy return flight from London to Nairobi budget around £500 to £700 (fares are seasonal).