South Africa ~ Wait-A-Little
Owned by Philip and Gerti Kusseler, Wait-A-Little safaris operate on private game reserves totalling over 30,000 hectares to the north east of Johannesburg and close to South Africa's Kruger National Park. With the Drakensberg Mountains a magnificent backdrop and ecosystems that range from open plains, woodland and rocking kopjies, to gullies and riverine bush, the reserve supports an impressive population of plant, bird and animal life. It is home to the 'Big Five' and morning, afternoon and day rides provide wonderful opportunities to watch all manner of game at close quarters. Giraffe, zebra, elephant, rhino and cheetah are often seen; there are hippo and crocodile in the dams and late afternoon game drives are wonderful chances to view leopard, hyena and lion close up. The 7 night Big 5 Safari, which combines 4 nights at the main Wait-A-Little camp with a night in a basic fly camp and 2 nights at the luxurious XiDulu Lodge, is an excellent choice for those who wish to see big game from a horse and is a good introduction to Africa (The Big 5 Camp Safari misses out the 2 nights at XiDulu). For those with more time, the 9 night Makalali-Garonga Safari goes further into the neighbouring Makalali Reserve and includes two nights in the supremely comfortable Garonga Safari Lodge.




SUMMARY
Riding: 4-7 hours a day.
Horses: Boerperd, Arab crosses, Warmblood & TB crosses.
Pace: moderate to fast, with long, energetic canters zigzagging through the bush.
Riding ability: confident intermediate to experienced riders
Weight limit: about 95kgs (15 stone) but please call us to discuss if your weight is close to this.
Accommodation: 5Δ camping, some luxury lodges.
Group size: maximum 6 (minimum 2).
Season: year round.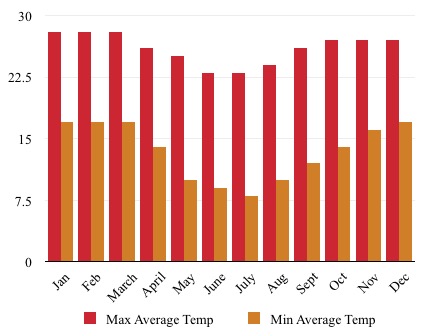 HORSES & RIDING
Horses: The horses include South African Boerperds which are renowned for their good tempers and bravery, making them sensitive and forward going rides, as well as Warmblood, Arab and Thoroughbred crosses. The horses vary from 14.3hh to 17hh and all are well schooled and responsive rides to suit all standards. All are ridden in English style, mostly with dressage saddles. Sheepskins and seat savers are used for added comfort.

Hours: There is usually about 4 to 7 hours riding a day, riding out from camp or to fly camp. Rides are broken with rests, for lunch and game viewing.

Pace and experience required: To join a safari you must be a fairly experienced rider who is comfortable on a horse at all paces from a walk to fast canter in open country. You will be riding in a varied, open area where there is big game including elephant and lion. The going on the safaris is good and the pace is moderate to fast with some long canters and you are expected to cope, to keep up and stop when necessary, so need to be confident and fit. If in doubt about ability please contact us.
ACCOMMODATION
Accommodation at Wait-A-Little's base is in large walk-in canvas safari tents, set on wooden platforms overlooking the Makhutswe river. Tents are set away from each other for privacy and each has its own veranda and an outside bathroom with flush loo and shower with hot and cold running water and a bath overlooking the river. There is also a central lodge, the original farmhouse, with sitting room, dining area and well stocked bar. On the 7 night Big 5 Safari 3 different accommodations are used. 4 nights are spent at the main base camp, one night is at Beacon Rock Camp and 2 nights are in the very comfortable XiDulu Lodge. Beacon Rock is a simple camp situated on a rock formation and here riders sleep on mattresses set up on the rocks under the stars or under a shelter, enjoying the night sounds of the bush. In complete contrast XiDulu is a stunning lodge with plenty of creature comforts on the Makalali Reserve. XiDulu is a privately owned lodge with 5 double rooms, 3 chalets and a honeymoon suite, each with air conditioning and its own en-suite bathroom. It also has a swimming pool. On 5 night Big 5 Camp Safaris 4 nights are spent at the main base camp and one night at Beacon Rock. On Makalali-Garonga Safaris 4 nights are spent at Wait-A-Little base, 2 nights are at XiDulu and 3 nights are at the equally luxurious Garonga Safari Camp.



RATES & DATES
Rates 2019 / 2020


7 night Big 5 Safari - £3150 / £3290
5 night Big 5 Camp Safari - £2100 / £2250
9 night Ride & Dine Safari - £3960 / £4140

Rates include - all riding and other activities, twin accommodation, all meals, drinks and laundry service at base camp.

Rates exclude - flights to Johannesburg, transfers to / from Wait-A-Little, personal medical insurance (compulsory), any visa fees, additional game drives, selected wines, personal extras and tips.

Add approx £200 per person for overland transfers from Johannesburg each way (assuming 2 people), or approx £40 to £55 per person each way from Hoedspruit and Phalaborwa airports (based on 2 people).

Single accommodation There is one single 'rondavel' available for single travellers at no extra charge, booked on a first come first serve basis. If this is booked then a single supplement of 50% is charged for single travellers who wish to guarantee a single tent and are not prepared to share a twin tent if necessary.

Dates 2019 /2020


7 night Big 5 Safari
Saturday to Saturday, year round most weeks
10th to 17th August
17th to 24th August
31st August to 7th September
19th to 26th October
14th to 21st December

5 night Big 5 Camp Safari
on request

9 night Ride & Dine Safari
26th September to 5th October
1st to 10th November
14th to 23rd November
2nd to 11th April 2020
19th to 28th November 2020
Please enquire for other departure dates

Other dates on request for private groups of 4 to 6 people
ITINERARY
Example itinerary (7 night Big 5 Safari)
| | |
| --- | --- |
| Day 1 | You will be met at Hoedspruit or Phalaborwa airport and driven to the Wait-A-Little base. Meet Philip your guide, over a light lunch or afternoon tea, then meet and try the horses on a short evening ride. Dinner and overnight at Wait-A-Little main camp. |
| Day 2 | Depending on the weather, today might be spent riding to Croc Dam to see crocodile and hippo submerged in the dam and fish eagles and other waterbirds diving from overhanging trees, or perhaps you will spend the morning tracking cheetah, stopping to watch as they stretch out on a termite mound. A picnic lunch out riding then return to camp for dinner and the night. |
| Day 3 | Today's ride may track leopard or wild dog heard calling in the night. Return to Wait a Little for a leisurely lunch and in the evening set off by vehicle to search for buffalo. Dinner and night at Wait-A-Little main camp. |
| Day 4 | Set off riding south to a fly camp at Beacon Rock. The rock formation that overlooks the escarpment offers panoramic views of the whole reserve and the night is spent sleeping out under the stars around the campfire. |
| Day 5 | Breakfast in camp then set off on the longest ride of the week, into the neighbouring Makalali Reserve and on to the spectacular XiDulu lodge. The open plains of Makalali are home to giraffe, zebra and wildebeest. Dinner and the night at XiDulu. |
| Day 6 | The day to explore the wilder areas of the Makalali Reserve with chances for some fun canters, twisting and turning between the trees. Return to XiDulu for dinner and the night. |
| Day 7 | Breakfast and begin the long ride back to Wait-A-Little perhaps encountering elephant, rhino, lion or giraffe en-route. A sundowner on the open plains and a delicious farewell dinner before final night in camp. |
| Day 8 | An early breakfast and a chance for a final morning ride before your transfer back to the airport. |
| | Contact us at info@rideworldwide.com or on tel (+44) (0)1837-82544 / 825440 for further information, detailed itineraries, dates and answers to questions. |
TRAVEL
The nearest airports are Hoedspruit and Phalaborwa and there are daily scheduled flights from Johannesburg. Transfers from these airports to the camp can be arranged at a cost of approx £40 to £65 per person each way (subject to change). British Airways, South Africa Airways and Virgin all have direct overnight flights from London to Johannesburg arriving the next morning in time to connect with a flight to Hoedspruit or Phalaborwa. For an economy return flight from London to Hoedspruit budget about £900 to £1050 (varies with the season and availability).