Kenya ~ Offbeat Safaris
7 and 8 night adventurous mobile safaris, using private tented camps, available December to March and June to October.

Without doubt some of Africa's best big game country, the rolling Loita Hills to the vast Masai Mara. Any safari here is memorable but on a horse it is the experience of a lifetime. One of the original riding safari operators in Africa, Offbeat Safaris, founded by the late Tristan Voorspuy, has an industry wide reputation as THE company to safari with and we make no bones about saying that it is one of our favourites. A riding safaris with Offbeat is everything a special holiday should be - an exciting, professionally run and personalised adventure that leaves you wanting to go again and again... Mara safaris take you to remote Masailand, far off the beaten track where there are no fences and only huge herds of game disturb the endless view. To ride with the seasonal migration across these plains is unimaginable; the good going never ends and animals... wildebeest, zebra, giraffe, gazelle, elephant... are everywhere.
Further north, safaris in Laikipia cross private land that was once part of some of Kenya's biggest family owned ranches. This untouristed, wild country with fabulous views of Mount Kenya, boasts large numbers of elephant, elegant, beautifully marked reticulated giraffe and many unusual species of game. After riding, evenings on both safaris are spent around the camp fire, glowing with exhilaration after each remarkable day, enjoying an iced drink and relaxing dinner, served in style under the stars, before a comfortable night in a beautifully situated and secluded camp, expertly prepared and set up - perfect ending to an exciting day.
Safaris are run from set dates for 7 and 8 nights and private group safaris (usually for a minimum of 6 nights) are available on request.




SUMMARY
Riding: 5-6 hours a day.
Horses: polo ponies, TB and Arab crosses.
Pace: moderate to fast with plenty of long canters in open country.
Riding ability: confident intermediate to experienced riders.
Weight limit: 95kg (15 stone) although, depending on ability heavier riders can sometimes be accommodated - contact us to discuss.
Accommodation: 5∆ camping.
Group size: max 12
Season: December to March, June to October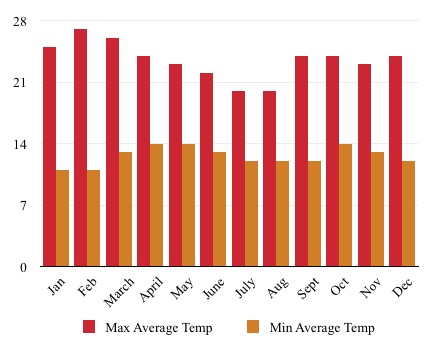 HORSES & RIDING
Horses: The horses include a mixture of breeds with several pure thoroughbreds, thoroughbred and Arab crosses and polo ponies. They are between about 14.2hh and 16.2hh, are responsive, forward going and thoroughly enjoyable to ride. Many are polo schooled to a high standard. They are also sensible to handle, used to game and at home in the bush. Grooms look after the horses on safari and prepare them for rides. Tack is English style. Groups are a maximum of 12 guests.

Hours: There is usually about 5 to 6 hours riding a day, moving from camp to camp or riding out from camp with breaks to rest, for lunch and game viewing.

Pace and experience required: To join a safari you must be a fairly experienced rider who is comfortable on a horse at all paces from a walk to fast canter in open country. You will be riding in a varied, open area where there is big game including elephant and lion. The going on the safaris is good and the pace is often fast, with long canters on open plains and riders encouraged to spread out. You are expected to cope, to keep up and stop when necessary, so need to be confident and fit. If in doubt about ability please contact us.
ACCOMMODATION
Accommodation on these safaris is in private tented camps set up especially for you along the route. Spacious, walk in double safari tents are used with comfortable beds, tables, chairs and linen provided. There are hot showers in camp and each tent has a private long drop loo. There are plenty of staff and service is very good.

After - or before - any safari we recommend a few nights either at Deloraine House (for Mara safaris) or at Sosian Ranch (for Laikipia safaris). Deloraine is one of Kenya's loveliest colonial houses. It was built in the 1920's by Lord Francis Scott and is set in the middle of a 5,000 acre estate with magnificent colourful gardens, worth a visit in themselves. Sosian is a 24,000acre ranch on the Laikipia Plateau. The ranch homestead and surrounding land have been carefully restored and with its wide verandas, open lawns and swimming pool, it is a lovely, very relaxing place to stay.
RATES & DATES
Rates 2020






8 night Mara Safaris: USD 8715
7 night Mara safaris: USD 7665
8 night Laikipia Safaris: USD 8925

Children 14 to 17yrs: 75% of above rates
Single supplement - to guarantee a single tent, the supplement is USD 150 per night; this is not charged if you are prepared to share a tent with another guest if necessary.

Contact us for rates for private group safaris (these depend on group size).

Rates include - collection from & return to Nairobi at set times with the group on the first / last day, all riding, guiding and equipmen, accommodation (based on two sharing), all meals and some drinks.

Rates exclude - flights to Nairobi, transfers from / to Nairobi at other times, personal medical insurance (compulsory), visa fees, some alcohol and personal items such as tips.

Prices are quoted in US dollars. Payments to us can of course be made in pounds sterling if you wish and we can give you a sterling rate at the time of booking.

Dates 2020

Mara Safari (7 nights)
5th to 12th September
12th to 19th September
19th to 26th September
5th to 12th December

Mara Safari (8 nights)
3rd to 11th October

Laikipia Ride (8 nights)
17th to 25th October

2021 Dates
Mara Safari (7 nights)
23rd to 30th January 2021
6th to 13th February 2021
13th to 20th February 2021
5th to 12th June 2021
3rd to 10th July 2021
10th to 17th July 2021
17th to 24th July 2021
7th to 14th August 2021
14th to 21st August 2021
11th to 18th September 2021
18th to 25th September 2021
2nd to 9th October 2021
11th to 18th December 2021

Laikipia Safari (8 nights)
23rd to 31st October 2021

Tailormade safaris on request

ITINERARY
| | |
| --- | --- |
| | Sample itinerary - 7 night Mara ride (may be run in reverse - please enquire for other itineraries) |
| Day 1 | Met at Nairobi International and transfer to Wilson airport for a short flight to the Mara. On arrival at the Mara airstrip transfer about an hour to Olare Lamun, the first night's camp. Lunch in camp and a short afternoon ride to try the horses before dinner. Night in camp. |
| Day 2 | Set off on an early morning ride to explore this remote area. Lunch in camp followed by an evening ride. Overnight Olare Lamun. |
| Day 3 | A long ride towards the Mara Game Reserve, stopping for lunch by some rock pools that are perfect for a refreshing dip. Overnight in a new camp at Olare Oruk. |
| Days 4 | Two days riding out from Olare Oruk, perhaps with a game drive into the Mara Reserve for close up viewing of elephant and lion. Night Olare Oruk. |
| Day 5 | A long ride upstream along the Olare Oruk River and across plains of the Siria escarpment. Ford the Mara river and ride south-west across the Mara Triangle. Night at Soit Olololol camp. |
| Day 6 | Today's ride takes you to the final Mara River camp. Ford the river again and ride on to reach the camp where dinner is accompanied by the grunting of hippo in neighbouring pools. |
| Day 7 | Perhaps an early morning ride across the river. Then return to camp for breakfast before setting off on a game drive to see the northern part of the Mara. Lunch back in camp and in the afternoon ride out, heading in the direction of any wildlife concentration. Dinner and last night on safari at Mara River camp. |
| Day 8 | An early morning ride followed by breakfast, then transfer to the airstrip for a flight back to Nairobi Wilson. Then transfer to Nairobi international airport for your onward flight. |
| | Contact us at info@rideworldwide.com or on tel (+44) (0)1837-82544 / 825440 for further information, detailed itineraries, dates and answers to questions. |
TRAVEL
The meeting place for the safaris is Nairobi, Kenya's capital. There are several flights from London to Nairobi each day - British Airways and Air Kenya have direct, overnight flights. Several other airlines such as Air France and KLM have flights via Europe. For an economy return flight from London budget around £650 to £850.