Botswana, Okavango Delta ~ Okavango Horse Safaris
Okavango Delta, 5, 7 or 10 nights using 2 private safari camps and fly camping option. Available year round, for confident intermediate riders. Non-riders welcome.

Okavango Horse Safaris, owned and run by PJ and Barney Bestelink who pioneered riding safaris in Botswana, operates safaris from Kujwana Camp, in the south west of the Okavango Delta. 5, 7 and 10 night safaris use two or three different camps with exciting days spent cantering across grassy plains and splashing through flooded watermeadow, stopping to watch breeding herds of elephant feed in the shade of a palm island, lechwe cavorting through the reed beds or buffalo gorging on fresh grass. A long day ride one day will take you to a new area and on other days, shorter rides may be followed by a leisurely lunch then perhaps an afternoon walk to watch the Delta's array of birds or an evening drive to spot leopard and hyena with expert and inspiring guides.

Safaris usually start on Saturdays or Tuesdays between early March and late November. There are date options for 5, 7 or 10 nights with 7 or 10 nights recommended to see best of the Delta. Between December and February safaris may be possible at the main Kujwana base camp from dates to suit.




SUMMARY
Riding: 4-6 hours a day.
Horses: TB, Arab cross, Saddlebred, Boerperd and TB crosses.
Pace: moderate, with good chances for long canters.
Riding ability: confident intermediate to experienced riders.
Weight limit: 90kg (14 stone)
Accommodation: 5∆+ camping.
Group size: 12 in camp, maximum 6 to ride.
Season: March to November (December, January / February on request)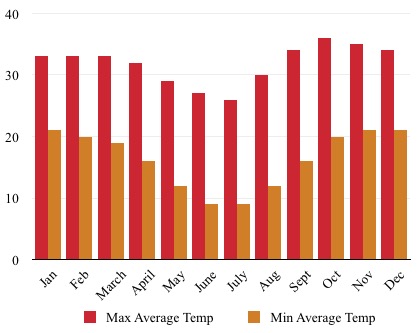 HORSES & RIDING
Horses: Horses include Thoroughbreds, part Thoroughbreds, Arab crosses, Boerperd and Saddlebred crosses. They average between about 14hh and 17hh, are well schooled, sensible, responsive and forward going to ride. Grooms look after horses on safari and prepare them for rides. Tack is English style. Camp sleeps a maximum of 12 guests, riding groups are usually a maximum of 6 guests.

Hours: About 4 to 6 hours a day, riding out from camp or to fly camps. Rides are broken with rests, for lunch and game viewing.

Pace and experience required: Riders must be fairly experienced, secure and comfortable riding at all paces from walk to fast canter in open country. Riding is in a varied, open area where there is 'big' game including elephant and lion. Going on safari is good, there are places for long, energetic canters and you will enjoy it more if you are riding fit. If in doubt about ability please contact us.
ACCOMMODATION
Accommodation is in Kujwana base camp, a very comfortable semi-permanent tented camp and on some nights at Moklowane tree house camp or in a simpler 'fly' camp (the name comes from the days when you moved your fly sheet off your permanent tent to make a temporary camp). Kujwana base camp sleeps up to 12 in 4 spacious double / twin suites and 3 walk-in double / twin safari tents, all raised on teak decking, with proper beds, tables, chairs and all linen provided. Each suite and tent has its own en-suite bathroom with hot shower and flush loo. The camp has a central living, dining, bar and library area, a plunge pool, plenty of staff and service is excellent. Moklowane tree house camp is a little simpler, with guest accommodation in tree house platforms 2 metres above the ground (each with own shower and loo). On 10 night safaris, nights may be spent in a mobile 'fly' camp, sleeping in spacious two man dome tents in a temporary 'fly' camp with shared showers and long drop bush loos.
RATES & DATES
Rates 2020

High Season: 1st June to 30th September
Mid Season: 1st April to 31st May & 1st October to 1st December
Low Season: January, February, March & December

High Season - £840 per night
Mid Season - £690 per night
Low Season - £580 per person per night

You need to add the cost of return transfers Maun to camp, £550 per person return by helicopter.

Example Inclusive Rates 2020

High Season - 7 night safari, £6430 per person; 10 night safari £8950 per person.
Mid Season - 7 night safari £5380 per person; 10 night safari £7450 per person.

Rates include: all riding and other available activities (walks, mokoro trips etc), 7 or 10 nights twin accommodation (based on two sharing), meals, all drinks, Land board concession fees, local government taxes and return air charters from Maun to the camp and back (based on at least two travelling and at current rates).

Rates exclude: international flights to Maun and tax, personal medical / travel insurance (which you must have), any visa fees and any tips you may wish to leave the staff.

Dates 2020

March to November:
7 night safaris - Saturday to Saturday & Tuesday to Tuesday
10 night safaris - Tuesday to Friday
5 night safaris - Saturday to Thursday & Tuesday to Sunday

In December, January and February, Kujwana camp remains open and dates are flexible and available on request. Please contact us to check availability.
ITINERARY
Example Itinerary (10 nights)
Day 1 Met in Maun and transferred by helicopter on a spectacular 20 minute flight over the delta. Short drive to Kujwana base camp for late lunch or tea. Meet the horses and a late afternoon ride to try them, returning to camp as the sun sets. (Overland transfers Maun to Kujwana are also sometimes possible, about a 4 hour drive) Dinner and overnight in camp.

Day 2 Early morning wake up and set off when game is at its most active, riding across open floodplain where there are often big herds of lechwe or zebra, to palm islands where you may surprise timid bushbuck. Return to camp for lunch and a siesta. Afternoon walk or game drive before dinner and the night at Kujwana.

Day 3 Ride west to Baobab Island, a good habitat for cheetah and breeding area for carmine bee eaters. The thick riverine forest is also good country for buffalo and elephant. Ride back to Kujwana for lunch. Perhaps an afternoon game drive. Dinner and night at Kujwana.

Day 4 A long ride from Kujwana to Moklowane Tree house camp, about 30km north west. Cross flood plains and scattered islands of the Matsebe river, stopping for a picnic, then continuing to arrive at new camp at sunset. Dinner and night Moklowane camp.

Day 5 & 6 Two full days to explore the new area on the Matsebe river system. There are plenty of antelope and giraffe here and the moklowane palm trees are a favourite food of elephant and baboon. 2 nights Moklowane camp [ those on 5 night safaris may depart Moklowane].

Day 7 An early wake up call and set off riding back to Kujwana by a different route. A full day ride covering about 40km and crossing a variety of game areas. Ford the Xudum river arriving back at Kujwana at sunset for drinks. Dinner and night Kujwana camp.

Day 8 Those on 7 night safaris depart today. Others might set off on a morning ride to fly camp in a new area, first heading east to Beacon and Lion islands. Arrive at fly camp for lunch. In the late afternoon time to explore on foot. Dinner and night in fly camp.

Day 9 A full day ride exploring the new area. Open plains attract game such as zebra, wildebeeste and impala - and with them predators both cheetah and wild dogs are often seen here. The shallow waters are great too for wading birds. Stop for a picnic under a shady fig tree and in the afternoon ride back along hte Qwaapo river to fly camp.

Day 10 Another early start, with a long morining ride back to Kujwana. The riverine forest is ideal for tracking elephant and you may come across big herds of buffalo, up to 1000 head. Lunch at Kujwana and a final relaxing afternoon, perhaps taking a 'mokoro' (canoe) onto one of the lakes, or a gentle evening ride. Dinner and night at Kujwana camp.

Day 11 A final early morning ride then return to camp for brunch before boarding the helicopter for the short flight back to Maun. Own arrangements from Maun.

Contact us at info@rideworldwide.com or on tel (+44) (0)1837-82544 / 825440 for further information, detailed itineraries, dates and answers to questions
TRAVEL
The meeting point is Maun in Botswana. We will arrange private charter / helicopter transfers from there to the horse safari camp. To fly to Maun from London it is usually easiest to go to Johannesburg and to take a connecting flight onto Maun. British Airways, South African Airways and Virgin all have direct flights from London to Johannesburg, departing every evening. Air Botswana and South African Airways have daily flights between Johannesburg and Maun. For an economy return flight from London to Maun, budget around £850 to £1200 (fares vary with seasons).