Botswana ~ Limpopo Valley
Limpopo Horse Safaris operate in south eastern Botswana's Mashatu Game Reserve, part of the Tuli block which borders South Africa and the great Limpopo River. Known as the 'Land of Giants' for its large population of elephant as well as giraffe, eland, lion, ostrich, the huge Kori Bustard and massive Baobab tree, the varied terrain of the Tuli ranges from belts of thick thorn scrub and tall mashatu and fever trees that line the Limpopo, to vast semi-arid plains with striking rocky 'kopjes' and sandstone outcrops jutting into the horizon. Cecil Rhodes carved his name on one of Mashatu's large Baobab trees and as well as game, there are sites of historic interest to bring alive those pioneering days.

Safari itineraries vary with a choice of 7 night Tuli and African Bush & Lodge Safaris, both exciting mobiles which include nights in different camps or lodges across the reserve. Two Mashatu Safaris are based at the main camp with rides out each day (flexible number of days).
7 night African Explorer Safaris, with 4 nights in South Africa riding from Camp Davidson and 3 nights on Mashatu riding in the Limpopo valley, are another option and a wonderful chance to explore two contrasting areas of Southern Africa (for further information on African Explorer Safaris see South Africa - Saddlebag Safaris).
9 night Best of Botswana Safaris explore the Limpopo and Okavango, with 6 nights at Limpopo followed by 3 or more nights in the Okavango.




SUMMARY
Riding: 4-7 hours a day.
Horses: Boerpede, TB and Shire crosses, warmbloods.
Pace: moderate, with good chances for long canters.
Riding ability: confident intermediate to experienced riders.
Weight limit: 95kg (15 stone).
Accommodation: 4∆ and 5∆ camping, comfortable safari lodges.
Group size: maximum 8.
Season: year round; Tuli Safaris - April to October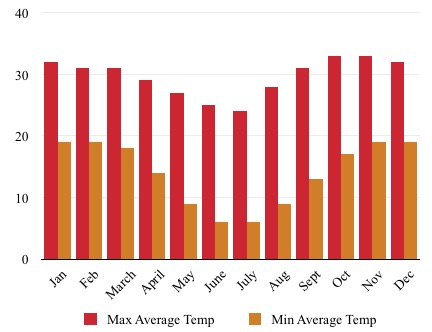 HORSES & RIDING
Horses: The horses include South African Boerperd crosses, Thoroughbred crosses and some shire crosses. They vary from about 14.2hh to 17hh, are very well schooled, responsive and forward going to ride. Saddles are mostly English, with some Maclellan and Australian stock saddles available on request. There are grooms on hand to look after the horses.

Hours: Most safaris include between 4 and 7 hours riding a day, riding out from camp or to different fly camps / lodges. Rides are broken up with rests, for snacks and game viewing.

Pace and experience required: To join a safari you must be a fairly experienced rider who is comfortable riding at all paces from a walk to fast canter in open country. You will be riding in a varied, open area where there is 'big' game including elephant and lion. The going on the safaris is good, there are places for long canters and you will enjoy it more if you are riding fit. If in doubt about ability please contact us.
ACCOMMODATION
Accommodation for the first and last nights of the Tuli Safari is at Two Mashatus Camp, a comfortable, semi-permanent base camp at the confluence of the Limpopo and Majale Rivers. This is also the base for the Botswana part of the African Explorer safaris. Two Mashatus has 4 walk-in twin / double East African style safari tents, raised on teak decking with their own long drop loo and private shower tent. The camp has a small plunge pool and a dining and sitting area built in local style with a palm thatch roof and set on raised teak. Other nights on Tuli Safaris are spent at a selection of wilderness camps, set up at carefully selected locations across the Mashatu Reserve. At these, 2 man walk in A- frame tents are generally used, with beds and linen provided. One night may be in the simpler 'Kogtla' sleeping out under the stars. At wilderness camps a shower tent is set up as well as a 'long drop' loo and a back up lorry carries camping equipment, provisions and horse food from camp to camp. Meals are eaten outside at a table set up in the shade of a tree.

Tailor made African Bush & Lodge Safari use private farms, permanent camps and lodges on the Mashatu Reserve with at least 2 nights at Two Mashatus Camp. All lodge rooms have en-suite bathroom and are comfortable although style and standard varies a little. There are swimming pools at most lodges.
RATES & DATES
Rates 2019

Tuli Safaris (7 night mobile safari)
High season (28th April to 31st December) £3080
Low season (1st January to 27th April) £2310
single supplement - £750
no single supplement charged during January & February

No single supplement is charged if you are prepared to share a tent or room with another guest if necessary; to guarantee single occupancy, the supplement is charged.

Note - Rates above do not include flights between Johannesburg and Mashatu; add £500 (or £700 during January, February & December) per person for return charter flights assuming a minimum of 5 travelling on the plane. If charter flights are not available, overland transfers will be arranged. The current rate is £380 per person return, based on a minimum of 2 travelling.

Best of Botswana Safari (minimum 9 nights)
(6 nights Limpopo Valley, minimum 3 nights Okavango Delta
- NB includes transfers from Johannesburg to Maun)
1st January to 31st March - £5735 per person
1st to 27th April - £5110 per person
28th April to 30th June - £5770 per person
1st July to 31st October - £6115 per person
1st to 30th November - £6770 per person
1st to 31st December - £6395 per person

Rates include - all riding and other on-site activities offered, twin accommodation, all meals, house drinks and charter transfers Johannesburg-Limpopo; Limpopo-Macatoo; Macatoo-Maun based on 2 people travelling together

Rates exclude - international flights to Johannesburg / from Maun, personal medical insurance (compulsory), any visa fees, personal extras and tips

Dates 2019

Tuli Safaris (7 nights)
12th to 19th May
19th to 26th May
26th May to 2nd June
2nd to 9th June
9th to 16th June
16th to 23rd June
23rd to 30th June
30th June to 7th July
7th to 14th July
14th to 21st July
21st to 28th July
28th July to 4th August
4th to 11th August
11th to 18th August
18th to 25th August
25th August to 1st September
1st to 8th September
8th to 15th September
15th to 22nd September
22nd to 29th September
29th September to 6th October
6th to 13th October
13th to 20th October
20th to 27th October
27th October to 3rd November
3rd to 10th November
10th to 17th November
17th to 24th November
24th November to 1st December
1st to 8th December
8th to 15th December
15th to 22nd December
22nd to 29th December

Best of Botswana Safari
Starting any Sunday from February to end November

Please see South Africa Saddlebag Safaris for African Explorer safari dates.
Private safaris can be run for groups on request. Rates depend on the number of riders in the group

ITINERARY
Itinerary in Brief (7 night Tuli Safari)
| | |
| --- | --- |
| Day 1 | You will be met at the Limpopo Valley Airstrip (or South African border post of Ponts Drift) and driven the short way to the stables. Lunch and a late afternoon ride to try the horses, returning to the stables as the sun sets. Short transfer to Two Mashatus Camp. Dinner and overnight at Two Mashatus. |
| Day 2 | Set off early riding north-west towards Majale River Camp in a lovely spot next to the river. A late lunch on arrival and an then a gentle ride in the afternoon. Dinner and night in camp. |
| Day 3 | A long ride of 6 to 7 hours, taking you west again to an area of golden sandstone rock formations. Camp is set up inside an old tribal meeting court, the Kgotla. Dinner and overnight in camp. |
| Day 4 | A long morning ride, exploring this area where two mighty rivers, the Limpopo and the Mocloutse, meet. Lunch back at the Kgotla with time to explore the Mmamgwa hills in the late afternoon. Dinner and night in camp. |
| Day 5 | An early start with a full day ride of about 7 hours, arriving at Liana camp for a late lunch. An afternoon game drive then return to camp for dinner. Night at Liana Camp. |
| Day 6 | Today's route meanders through beautiful plains between the Mojadi and Majele rivers, with views into the Limpopo River Valley. After a long morning you'll return to base camp, Two Mashatus, for lunch by the pool. Enjoy an afternoon ride to a nearby kopje for sundowners. Dinner and night Two Mashatus. |
| Day 7 | Set out on a full day ride to explore the Pitsane river valley, where regular water holes often draw thirsty herds of game. The open plains are perfect for a gallop, alongside wildebeest or zebra if you're lucky! Arrive back to Two Mashaus in the afternoon. Final dinner and night at Two Mashatus. |
| Day 8 | An early morning ride along the banks of the Limpopo, and after about 2 hours arrive at the stables. Farewell to the horses and after an early lunch at the stables transfer to Mashatu airstrip for the charter to Johannesburg (or Ponts Drift border post for your onward journey). |
| | Contact us at info@rideworldwide.com or on tel (+44) (0)1837-82544 / 825440 for further information, detailed itineraries, dates and answers to questions |
TRAVEL
The meeting point for these safaris is usually at Johannesburg airport in South Africa and transfers are arranged for you from there, either by private charter to Limpopo Valley airstrip in Botswana (about an hours flight), or overland to Ponts Drift border post (about 5 and a half hours). The set group rate charter transfer is £420 per person return which is added to the safari cost.
Vehicle transfers can be arranged (cost approx £300 per person return assuming minimum 2 people).
You can also hire a car and drive yourself to Ponts Drift - and easy journey on tar roads.

For an economy return flight from London to Johannesburg, budget around £750 to £1200 (fares vary with seasons).