Botswana ~ African Horseback Safaris
African Horseback Safaris run safaris from Macatoo tented camp, a luxurious base wonderfully situated on a palm island overlooking the Delta's grassy floodplain and secluded from all but the colourful birds and game that wanders freely all around.

Days on safari explore palm islands, floodplain and mopane forest, cantering across open grassland and splashing through shallow waters. During any safari at Macatoo, you can usually expect to see elephant, buffalo, zebra, wildebeest, many species of antelope such as impala, kudu, roan, reedbuck, lechwe and tsessebe, giraffe and also crocodiles, monkeys, baboons and warthogs. If you are lucky you may see, hyena, lion, leopard, cheetah and wild dog - an experience of indescribable exhilaration that little can match.

Exciting rides exploring different areas combine perfectly with relaxing afternoons fishing for Okavango bream from a mokoro canoe, bird watching from your private veranda or an evening game drive to see hyena, lion and nocturnal game.

Safaris are possible for 3 to 10 nights with 7 nights recommended to fully enjoy the area. Macatoo camp is open year round.

Non riders can also join you at Macatoo, their non-riding activities are second to none and many guests like to have time away from the saddle and take advantage of the wide range of other activities on offer.




SUMMARY
Riding: around 4 hours riding in the morning, broken up with refreshment stops, and between 1 ½ to 2 hours riding in the late afternoon.
Horses: South African Boerperd crosses, Namibian Hanovarians, Arabs, TBs and Arab crosses as well as one or two weight carrying Percheron crosses.
Pace: moderate, with good chances for long canters.
Riding ability: confident intermediate to experienced riders.
Weight limit: 95kgs (15 stone) although experienced heavier riders of up to 105kgs may be taken if suitable horses are available.
Accommodation: 5∆+ camping.
Group size: max 16 in camp (normally limited to 12 at any one time), rides are limited to 7 guests - (although those booking as one group may usually ride together if they prefer).
Season: year round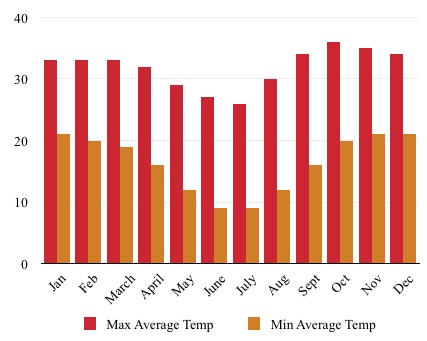 HORSES & RIDING
Horses: There are about 50 horses at Macatoo, all between about 14hh and 17.2hh. They include South African Boerperd crosses, Namibian Hanovarians, Arabs, TBs and Arab crosses as well as one or two weight carrying Percheron crosses. They are well mannered, responsive and forward going to ride, Grooms are on hand at all times, looking after the horses at camp. Saddles are all English GP Wintecs, limited 'Maclellans' may be available on request. Rides are generally limited to a maximum of 7 guests - when more are booked into camp, riding is in two groups (although those booking as one group may usually ride together).
Hours: Usually around 4 hours riding in the morning, broken up with refreshment stops, and between 1 ½ to 2 hours riding in the late afternoon.
Pace and experience required: Riders must be fairly experienced, comfortable and secure on a well schooled horse at all paces from walk to fast canter in open country. Riding is in a varied, open area where there is 'big' game including elephant and lion. Going on safari is good, there are places for long, energetic canters and you will enjoy it more if you are riding fit. If in doubt about ability please contact us.
ACCOMMODATION
Accommodation is in spacious, walk-in twin or double bedded safari tents, each with attached shower room with hot shower and flush loo. Tents are raised on teak decking and each has its own private veranda. They have proper beds with comfortable mattresses, cotton sheets, duvets, and solar powered electric lights. There is a honeymoon tent, complete with bath on larger private veranda, where couples can also have a special private dinner. There is also a 'family and friends suite', two tents linked by a walkway above ground for direct, easy access between parents and children. The camp has a spacious central mess tent with sofas to relax on, dinner is served under the starts and a fire burns in front of the mess tent, whatever the time of year, a great place to gather both under the sun and stars. Service is always excellent!
RATES & DATES
Rates 2019


£485 per person per night standard season
(standard season - January, February, March & December)
£610 per person per night mid season
(mid season - April, May, June & November)
£725 per person per night peak season
(peak season - July, August, September & October)

There is a 10% discount for non riding partners / friends / families.

You need to add cost of return charter Maun to camp, £410 per person return
NB There is a 50% discount on charter flights for stays of 7 nights or more, and FREE charters for stays of 10 nights)

2019 - Best of Botswana Safari (minimum 9 nights)
(6 nights Limpopo Valley, minimum 3 nights Okavango Delta -
includes transfers from Johannesburg to Maun)
1st to 27th April - £5110 per person
28th April to 30th June - £5770 per person
1st July to 31st October - £6115 per person


Rates exclude - international flights to Maun and taxes (return transfer from Maun on Best of Botswana safari), personal medical insurance (compulsory), single supplements, visa fees and personal items such as tips.

There is one single tent available at Macatoo for single travellers at no extra charge, booked on a first come first served basis. If not available, a single supplement of 50% is charged to guarantee single occupancy if you are not prepared to share a twin tent with another (same sex) guest if necessary.

Dates 2019


On request throughout the season for 3 to 10 nights; 7 nights is generally recommended

Best of Botswana Safari 2019
Starting any Sunday February to end November (minimum 6 nights LHS / 3 nights Macatoo)



ITINERARY
Example Itinerary (7 night safari)
| | |
| --- | --- |
| Day 1 | Met in Maun and shown to the charter flight that will fly you 25 minutes or so into the Delta. Collected at the airstrip and a game drive of about 45 minutes to camp, fording seasonal waters and looking for game as you go. Late lunch or tea in camp, meet the horses and a late afternoon ride to try them. Dinner and night in camp. |
| Days 2-7 | Six days to explore the floodplain, palm islands and lagoons of the Okavango Delta by horse. There will be early morning, full day and evening rides, stopping along the way to watch the abundant game and birds, for picnic lunches or return to camp for lunch, a game drive or to try a mokoro canoe. |
| Day 8 | Early morning game ride, return to camp to freshen up before transferring to the airstrip for onward charter to Maun. Own arrangements to fly on from Maun. |
| | Contact us at info@rideworldwide.com or on tel (+44) (0)1837 82544 / 825440 for further information, detailed itineraries, dates and answers to questions |
TRAVEL
Safari meeting point is Maun in Botswana. Transfers from Maun are by air charter (about 25 minutes) to the airstrip closest to camp followed by a game drive (or depending on water level boat trip). The best way to travel from London is generally via Johannesburg in South Africa - there are no direct flights London to Maun. Travelling from London, you should plan to take an overnight flight to Johannesburg. Once in Johannesburg, you need to change planes and take an Air Botswana or South African Airways flight to Maun. On the return, daily flights from Maun to Johannesburg will connect with overnight return flights to London. Please call us for more flight information, a quote for a flight inclusive holiday or if you would like us to book your flights. Our ATOL number for flight bookings is 6213.