Top 2017 Family Holidays
Had enough of grey British days?
Then there's only one thing for it - whisk everyone off for an outdoors holiday somewhere sunny!
Here are our top picks for family riding adventures through the rest of 2017…
For more information please follow the links, or call us on 01837 82544!
---
A short break in the Spanish mountains...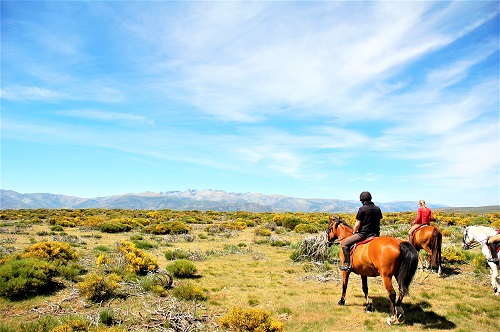 Three lovely areas of Spain, with each ride offering super horses, fun riding, fabulous views and nights in comfortable village hotels.
Can Muni Discovery Ride, 4 to 7 nights starting 8th, 15th or 29th October, 5 nights from 985 Euros;
Gredos Long Weekend, 22nd to 29th October from 900 Euros;
or Sierra Nevada Short Break, 28th September to 2nd October from 550 Euros.
---
Plan ahead for half term...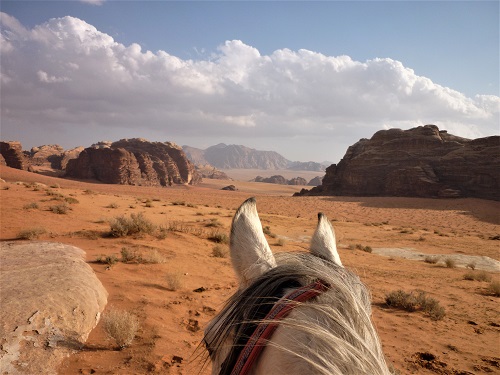 October is a great time to get away and enjoy the last of the summer sun before winter strikes...
Village to village on the Contraviesa Ride in the Sierra Nevada, 22nd to 29th October from 1345 Euros;
explore the wild Portuguese Atlantic on the Alentejo Coast Ride, 22nd to 28th October from 1150 Euros;
or ride through stunning desert landscapes in Jordan from Petra to Wadi Rum, camping en-route, 21st to 30th October from 1590 USD.
---
Make it an extra special family Christmas...
All I want for Christmas is.... an African sunset!
3 spaces now available on a family riding and wildlife safari in Botswana, combining the Kalahari Desert with the Okavango Delta, 26th December to 5th January (with shorter option(s) available), please enquire;
Take off to South Africa and book an African Explorer Safari, 15th to 22nd December, 19th to 26th or 23rd to 30th December, from £2081 per person;
or if you're quick, you can grab the last New Year spaces at Ants Nest, 28th December to 3rd January (5 places maximum in shared family suite), please enquire for details
---
Family friendly France...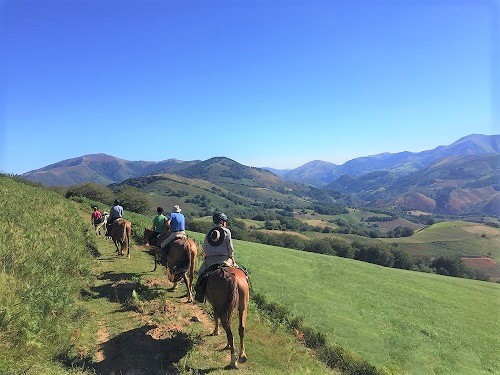 This year we visited the Basque Pyrenees as a family, riding with delightful hosts Sylvie and Emmanuel.
Their kind, happy horses, warmest of welcomes and the lush mountain vistas – not to mention surfing in Biarritz and the beaches of the Basque coast which were only a short drive away - made it a wonderful family holiday.
A great option for 2018 - or once the children are back at school, why not gather a few friends and visit yourself, for a short riding break?
Comfortable Chambre D'Hotes, lovely riding, delicious food and wine - a perfect pre-winter treat. Available on request until November (minimum 4 people)
---
For more information on any of these rides, or to discuss other ideas, please email us at info@rideworldwide.com or call 01837 82544 - we'd love to help!