Spain ~ Masos d'en Coll & the Catalan Coast
These rides take place in Catalunya, north of Barcelona, on the plains of the Mediterranean coast. The base is Masos d'en Coll, a delightful working farm & guesthouse in the Emporda region, surrounded by pine forested hills and sunflowers by the acre. Progressive rides take you from village to village, through rolling hills, over coastal plains and to the sandy beaches of the Costa Brava, with nights at small hotels and guesthouses along the way. On Discovery Rides each night is at Masos d'en Coll and daily rides, time to swim, or explore under your own steam, are a wonderful way to get to know the local area. Friendly and easy going, the Masos team will always do their best to ensure a wonderful holiday.




SUMMARY
Riding: 3 to 7 hours a day.
Horses: Andalucian crosses/Spanish Arab cross.
Pace: moderate with good chances to canter
Riding ability: confident intermediate to experienced riders.
Weight limit: about 90kg (14st 2lbs) but please call us to discuss if your weight is close to this.
Accommodation: comfortable guesthouse; 2* and 3* village hotels
Group size: maximum 12
Season: March to November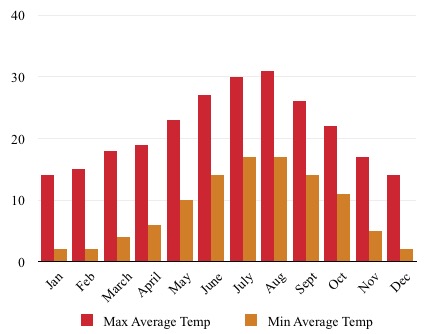 HORSES & RIDING
Horses The horses used for rides are well schooled crossbred Andalucian and Hispano Arabs. They have all been carefully chosen and most are between 14.2hh and 16hh and are of a medium build. They are fit, good natured, forward going and responsive to ride and well adapted to the sometime rough terrain. Saddles are mostly general purpose English saddles. Most horses are ridden in snaffles. Saddle bags are provided to carry items required during the day and for picnic lunches. Riders are expected to groom and tack up their own horse each day in preparation for rides and even occasionally to clean their own tack if necessary. There is a maximum rider weight limit of 90kgs.
Hours: The progressive rides generally include 5 to 6 hours riding each day, with occasionally a longer day; one base rides are a little more relaxed with 3 to 5 hours.
Pace and experience required: To take part in these rides you should have a reasonable amount of previous riding experience and a fairly good level of general and riding fitness. You should be secure, comfortable and in control on a well schooled horse at the walk, trot and canter and used to riding in open country. The horses are a well schooled, very enjoyable and forward going ride for experienced riders. There are also well mannered, steady horses that are suitable for the fit, but less experienced rider. There are plenty of opportunities to move on, with some long canters particularly on the progressive itineraries.
ACCOMMODATION
Accommodation on all the rides, although not luxurious, is of a reasonably good standard and all rooms have their own bathrooms. Masos d'en Coll (where the first and last night of most progressive rides, and all nights on the Discovery Ride, are spent) is a working farm in a fairly remote location. It has been re-built and re-furbished. Bedrooms vary in size and are simple but stylish, all have their own bathrooms. Masos has its own small swimming pool, another place to relax after a day's riding. Accommodation used on the progressive rides varies and depends on what is available along the route. You will either stay in small hotels - these are usually about a local 2* to 3* standard and some have swimming pools, - or in the more remote areas, in smaller guesthouses. The latter are simpler but often with plenty of local character.
RATES & DATES
Rates 2019

Prices are seasonal except for the Discovery:

Mountains & Beach Ride (7 nights): Low season Euros 1280; High season 1470 Euros
Two Beaches Ride (7 nights): Low season: 1245 Euros; High season 1435 Euros
Beach Ride (4 nights): Low season 735 Euros; High season 835 Euros
Discovery Ride: 7 nights - 1325 Euros; 6 nights 1240 Euros; 5 nights 1045 Euros; 4 nights 860 Euros; 3 nights 675 Euros

Single supplement on all above trail rides - 35 Euros per night
Single supplements not charged if you are prepared to share a twin room with another guest if necessary

Rates include - all riding, shared (twin or triple) accommodation, meals and transfers from Barcelona or Girona to the start of the ride and back at set times with the group.

Rates exclude - international flights, personal medical insurance (compulsory), your bar bill, any visa fees and any tips.

Prices are quoted in Euros. Payments to us can of course be made in pounds sterling if you wish and we can give you a sterling rate at the time of booking.

Dates 2019

High Season = **

Mountains & Beach
12th to 19th May*
26th May to 2nd June*
9th to 16th June*
8th to 15th September*
22nd to 29th September*
29th September to 6th October*
6th to 13th October*
20th to 27th October*
3rd to 10th November

Two Beaches Ride
13th to 20th October*
27th October to 3rd November
10th to 17th November

Beach Ride (Wednesday to Sunday of Two Beaches Ride)
16th to 20th October*
30th October to 3rd November
13th to 17th November

Discovery Ride
On request, most weeks, March to November
ITINERARY
Itinerary in brief - Mountains & Beach Ride. Please enquire for other itineraries.
| | |
| --- | --- |
| Day 1 | Arrive Barcelona or Girona airport. Evening transfer to Masos d'en Coll. Dinner and night at Masos d'en Coll. |
| Day 2 | Meet the horses and set off riding along tracks through farmland of cereals and apple plantations. Follow the river Ter across the plains of Emporda. The night is spent at the isolated hamlet on Can Muni. (B,L,D) |
| Day 3 | Set off riding through some small traditional villages, pine woods and oak forest before arriving in Pontos, at the Tower of the Angel. After a light lunch ride on to Vilanant. Dinner and night in a rural guesthouse. (B,L,D) |
| Day 4 | Start off with a long ride across the plains, the route crosses ancient vineyards and olive groves, passing rustic farmhouses and follows an old trail along the banks of the Muga River. Stop for a picnic lunch close to the river and in the late afternoon head towards the mountains passing some lovely small villages to arrive at Cantallops in the Mediterranean Pyrenees. (B,L,D) |
| Day 5 | Set off across the Pyrenean foothills, heading towards to coast. Ride past the castle of Recasens, an impressive and now renovated 11 C fortress, before stopping for a picnic at the top of a mountain. In the afternoon head down to the easternmost part of the Pyrenees, with beautiful views of Cabo de Creus and the dramatic coastline. (B,L,D) |
| Day 6 | Today you leave the mountains and head to the beautiful plain of Emporda and the coast. Stop for lunch in Castello de Empuries, a small city with a rich medieval past which used to be the old capital of Emporda. In the evening continue towards the sea, with a fast ride to Mas de Mar at the beach of Sant Pere Pescador. (B,L,D) |
| Day 7 | Todays ride takes you south along the beach of the Bay of Roses to L'Escala and from here continues to Macizo of Montgri. Stop for a picnic at the top of the rocky ridge with a wonderful over the Bay of Roses. In the afternoon, mount up again and your last ride takes you back to Masos d'en Coll. The rest of the afternoon to relax before a farewell dinner and final night at Masos d'en Coll. (B,L,D) |
| Day 8 | Breakfast and transfer with the group to the airport for your flight home. |
| | Contact us at info@rideworldwide.com or on tel (+44) (0)1837-82544 / 825440 for further information, detailed itineraries, dates and answers to questions. |
TRAVEL
The meeting point for the rides is Barcelona or Girona airport and transfers from/to Barcelona / Girona at set times on the first and last days are included in the ride rate. British Airways, Iberia, Easy Jet and several other airlines have direct flights to Barcelona from a number of different UK airports. Ryan Air also have flights to Girona from various UK destinations. Flights vary from as little as £60 to £250 economy return.